George Hale - Facts and Biography About the Astronomer Who Masterminded the 200-inch Telescope at Mt. Palomar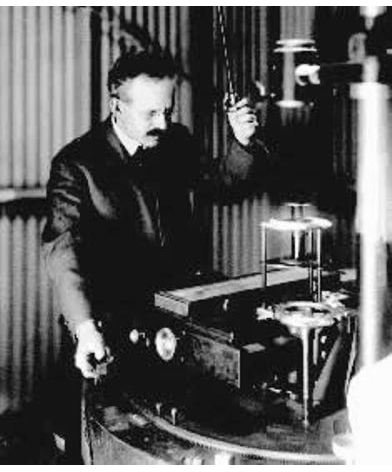 Biography
Born: June 29, 1868, Chicago, IL
University: MIT: Entered 1886; Graduated 1890
Astronomy Studies: Harvard 1889-1890
Appointed Director of Lick Observatory: 1892
Attended University of Berlin: 1893
Founded The Astrophysical Journal: 1895
Appointed Director of Yerkes Observatory: May, 1897
Founded Mt. Wilson Observatory: 1904
Completed the 60-inch at Mt Wilson: 1908
Completed the 100-inch at Mt Wilson: 1918
Hale secures Rockefeller Foundation grant for a giant 200-inch telescope: 1928
Selects Mt. Palomar as the site for the new observatory: 1934
Hale passes away: Feb. 21, 1938
Notable Achievements of George Hale
Hale invented a device to view solar prominences in daylight while still at MIT. Called a spectroheliograph, it moved two slits across the solar image to develop a spectrograph of the makeup of the prominences.
In conjunction with the spectroheliograph, he developed a coelostat—a new type of telescope in which the mirror moved to follow the sun. The coelostat was positioned horizontally, not vertically.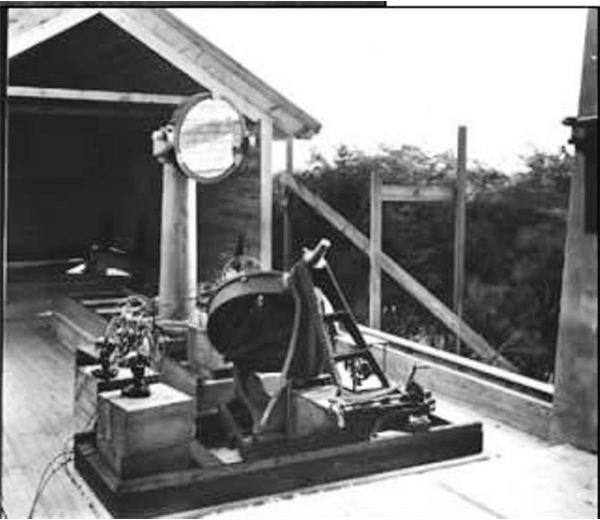 With these instruments, Hale also discovered the magnetic fields of sunspots, and the phenomenon of the reversal of magnetic polarity among sunspot pairs over a 22 year cycle, now called the Hale Effect. The instruments remain in use today in solar astronomy.
In 1919, Hale, then Director at Mt. Wilson, came across the work of a young astronomer and was highly impressed. He offered the young man a staff position. It was a move as shrewd as any Hale ever made. With the 100-inch, Edwin Hubble would change the face of Astronomy forever, and the 200-inch, when finally completed after WWII, was named the Hale telescope.
Awards
• The 1894 Janssen Medal from the Paris Academy of Sciences.
• The 1902 Benjamin Count Rumford Medal from the American Academy of Arts & Sciences
• The 1904 Henry Draper Medal from the National Academy of Sciences
• The 1904 Gold Medal of the Royal Astronomical Society
• The 1916 Catherine Wolfe Bruce Gold Medal from the Astronomical Society of the Pacific
• In 1919 he was elected an associate of Academie des Sciences, Institut de France
• The 1920 Galileo Medal from the University of Florence
• The 1921 Actonian Prize from Royal Institution of London
• The 1926 Elliott Cresson Medal in Physics from the The Franklin Institute of Philadelphia
• The 1926 Arthur Noble Medal from the City of Pasadena.
• The 1927 Franklin Gold Medal from The Franklin Institute of Philadelphia.
• The 1932 Sir Godfrey Copley Medal from the Royal Society of Great Britain.
• The 1935 Frederic Ives Medal from the Optical Society of America
.
Amazing Facts About George Hale
George Hale obtained a spectrum of the sun at the age of 16 using a small reflector and spectroscope his father bought him.
While at MIT, he independently studied spectroscopy and astronomy, and built his own observatory behind his house. It was at this observatory that he developed and first used his spectroheliograph.
Although Hale intended to complete his Ph.D. at the University of Berlin, he never did, and never obtained his doctorate.
When the mirror for the 200-inch was being ground, the glass blank got too hot and warped. Hale realized glass could not be used for such a large mirror. He approached Corning Glass Works about a new material they had developed—Pyrex. The Hale mirror was made of Pyrex, the first ever.
Hale suffered from severe nuerological and psychological problems. He suffered from insomnia, headaches, and schizophrenia. He even claimed an elf helped him with his work, and spent time in sanitariums.
Credits
Hale: The Archives, California Institute of Technology
Coelostat: Yerkes Observatory