What are Star Gazing Parties? What Happens at Star Parties for Astronomers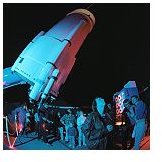 What are Star Parties Anyway?
Star parties have become increasingly popular as amateur astronomers across the globe have found great pleasure in socializing and meeting fellow star gazing enthusiaists. Star Parties are also a fantastic thing to do for the whole family! But just what are Star Parties anyway?
Star Parties usually entail gatherings of sky-watching hobbyist (and sometimes professionals) that like to share their love for astronomy and well, parties. Amateur astronomers are often seen as being reclusive individuals. But not the attendees of these parties-these are folk who like to discuss, learn and observe the stars with others while having a good time! While Star Parties still tend to be a quieter kind of party, they are often geared towards families and usually have fun and educational activities to help inspire young, budding astronomers.
Star Parties are held all over the world under clear skies and some are so massive that they last up to a week and attract people from all over the world. Many are held at large campgrounds so people can make new friends while camping under the stars.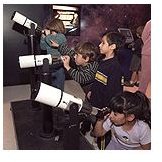 What Happens at Them?
What can you expect to see happening at a Star Party?
Many people will bring their telescopes, allowing you to view the night sky with a variety of telescopes (always ask for permission to use someone's telescope).
You will get the chance to observe many astronomical objects like comets, asteroids, stars and deep sky objects.
Some Star Parties focus on sighting the International Space Station and the activities revolve mainly around the space exploration theme.
Games and activities with an astronomy theme, i.e. trivia games and arts and crafts.
Snacks and beverages
Goody bags
Exhibitions and guest speakers are usually at the large Star Parties.
Where Are They?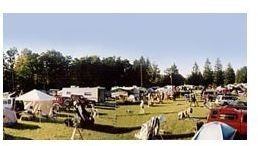 You can find Star Parties in a variety of locations when the weather is good and the sky is clear. Locations include:
Large exhibition halls with outdoor access for telescope viewing
Observatories
Community parks
Campgrounds
Deserts
Backyards
How to Find a Star Party Near You
There are numerous resources out there to help you find a Star Party near you. You can perform a simple search on the web. Sky and Telescope magazine online has a tool with which you can search for astronomical events by location and date. ChartMarkers.com also lists the large-scale Star Parties but doesn't have a way for you to refine your search by area, etc. AstroObserver.com also has a great list of Star Parties around the world. Just like ChartMarkers, Star Parties are listed by month only and you can't get specific location results. But that shouldn't impede you-look at it as an excuse to travel to Australia for your next vacation!
*You can find links to all these websites in the resources sections below.
Conclusion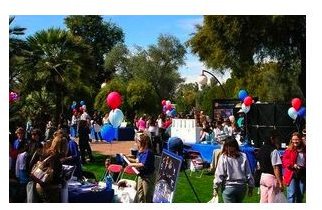 Star gazing parties really are an exciting way for you to explore the heavens with like-minded people. Maybe you're just getting into astronomy, or perhaps you've been an avid observer for many years now and are looking for a way to meet people who share your love for studying the cosmos. The friendly atmosphere at these gatherings is inviting and encouraging and relationships that have lasted many years have been forged through people meeting at them. Many people can look forward to seeing the same people year after year at the same Star Party. Whether it be at a large observatory or a neighbors backyard, at a Star Party the sky's the limit!
Credits
Resources
Images