Excalibur Almaz Limited Revenue Space Flights to Begin in 2015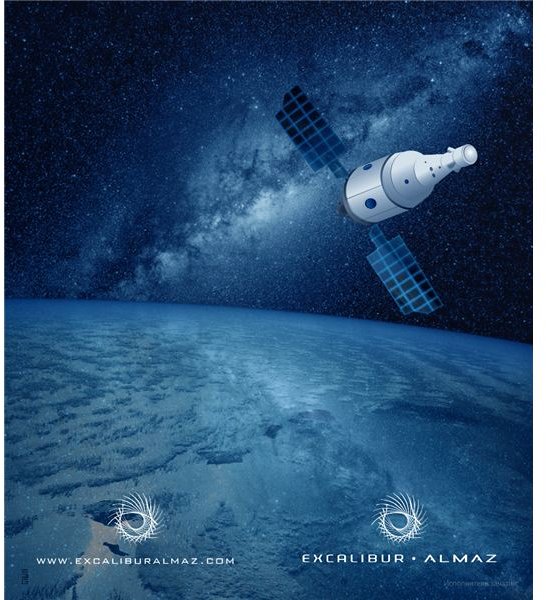 A Most Unusual Unveiling
Excalibur Almaz Ltd. first exhibited its EA spacecraft during a September 2009 Douglas, IOM event. The spacecraft is capable of supporting three people in space, seven days. The Excalibur Almaz website predicts "reliable and routine access to space." It also suggests flights could be of interest to governments and academic institutions involved in microgravity research.
Discontinued Government Project to Commercial US Enterprise
Excalibur Almaz Brochure Front
Image: Excalibur Almaz
First conceived during the Cold War of the 1960's, orbital piloted stations (OPS), code-named Almaz, first appeared in the 1970's. Additional Almaz hardware includs reusable reentry vehicles (RRV). After the Soviet project was abandoned, it appeared the space stations might be useful for producing photographic and radar images of Earth's surface. Although that concept never materialized, EA Founder and CEO, Art Dula decided the RRVs would be commercially viable in space tourism.
The Excalibur Almaz spacecraft will update RRVs built by the abandoned Soviet project called off in 1992. After its foundation in 2005, EA Limited took possession of several RRVs and space modules from the Russian NPO Mashinostroyenia (NPOM). The completed soon-to-be-completed craft will feature a reusable heat shield plus tourist-friendly "soft landing" rockets.
Commercial missions will include a reusable reentry spacecraft with attached space module. Space modules conveniently hold payloads and provide those onboard extra space for longer space flights. The spacecraft will be compatible with a variety of launch vehicles. Excalibur Almaz Limited is not the first to offer space tourism, but it is unique in its affordability. Companies like Space Adventure Ltd, which currently support space tourism, charge huge sums for services rendered. A spacewalk mission costs as much as $15 million, making it inaccessible to all, save the rich. The restrictive pricing is at least in part due to single-use rockets. Excalibur Almaz Limited has not quoted prices, but believes it will be able to offer attractive pricing for envisioned space tours.
Interesting Additional Points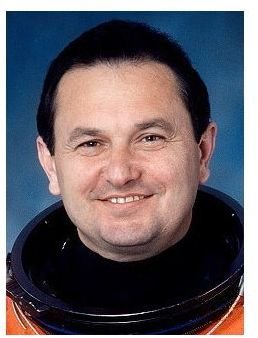 The Soviets subjected their Almaz spacecraft to rigorous ground testing and multiple space flights.
Excalibur Almaz Limited will "update and modernize" these inspected craft.
One of EA's four top executives is Vladimir Titov, who set a record of 387 days in space.
Advisors include a former director of the Johnson Space Center as well as leading Japanese, Russian and American space scientists.
Vladimir G. Titov
Image: Wikimedia Commons
References and Resources
January 5, 2011 EA Press Release
Russian Space Web Almaz Program
Slideshare: Exalibur Almaz Overview
NASA: Lyndon B. Johnson Space Center: Vladimir Georgievich Titov
Also from Bright Hub: The History and Design of Modern Rockets