Neil Armstrong Facts: The First Man on the Moon's Biography and Personal Accomplishments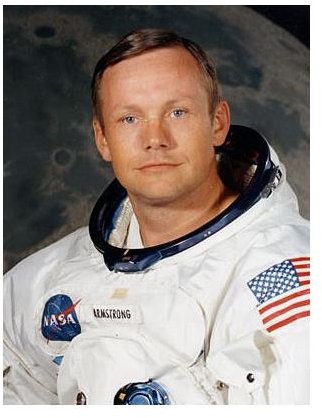 Introduction
Neil Armstrong is widely known as the first man on the Moon in his second space mission, Apollo 11. It is not commonly known, however, that he had been selected for this honor because of his "small ego". It is also not so well known that Armstrong was a Korean War hero as a US Navy Pilot. Read more interesting facts about this notable man, who is refusing to give autographs, in order to prevent people reselling them later.
Neil Arstrong Photos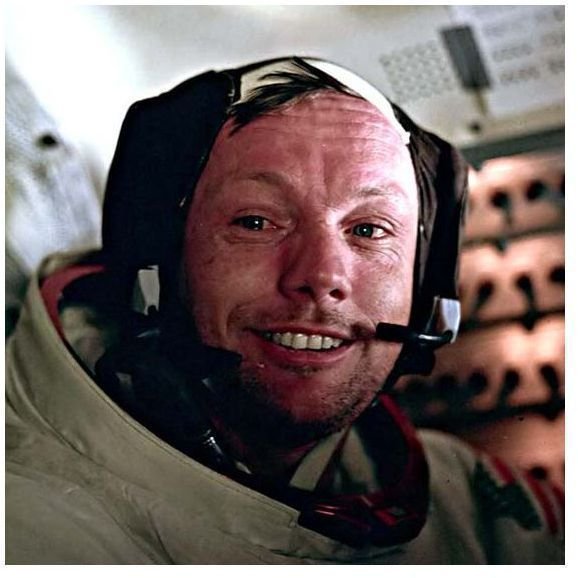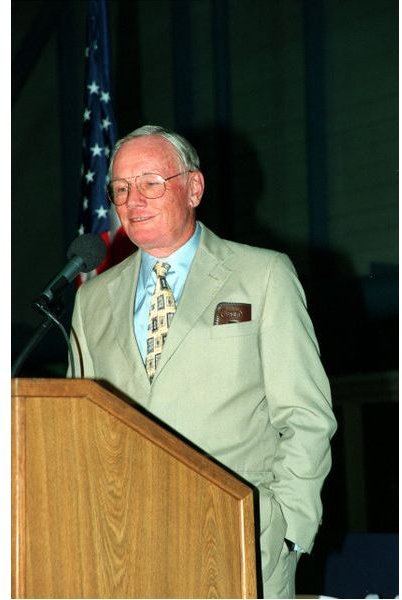 The Facts
Full name: Neil Alden Armstrong
Famous for: First Man on the Moon, First Moonwalk
Birth date: August, the 5th 1930
Birth place: Wapakoneta, Ohio, USA
Father: Stephen Koenig Armstrong
Mother: Viola Louise Engel
Family: Two brothers, June and Dean
Entered space program: 1957 (USAF Man in Space Soonest program)
Pre-spaceflight occupation: Naval aviator, test pilot
Age at first spaceflight: 36
First space mission name/code: Gemini 8
First mission date: March, the 16th, 1966
First mission vehicles: Titan II, Gemini 8
Number of missions: 2
Second mission name/code: Apollo 11
Second mission date: July the 16th, 1969
Second mission vehicles: Saturn V, Apollo 11
Total time in space: 8d, 14h, 12m
Space Exploration contribution: One of the first rendezvous in space, second American EVA (spacewalk), third-ever EVA, first mission to successfully land on the Moon. First-ever Moonwalk.
Space roles: Command Pilot, Mission Commander
Post-flight career (space-related): Deputy Associate Administrator for Aeronautics for the Office of Advanced Research and Technology, Challenger disaster presidential investigation commission member,
Education: B.Sc. in Aerospace Engineering 1955, M. Sc. in Aerospace Engineering 1970
Retired: 1971
Post-Space career: University Professor of Aerospace Engineering in University of Cincinnati (1971-1979), Spokesman for several US businesses, member of Board of Directors for several companies, Chairman of the board in EDO Corporation (1991-2002)
Marriage: Janet Elizabeth Shearon 1956, divorced 1994
Second Marriage: Carol Held Knight, 1994
Children: Eric, Karen (died in 1962), Mark
Honors: Korean Service Medal and Engagement Star, Presidential Medal of Freedom, the Congressional Space Medal of Honor, the Robert H. Goddard Memorial Trophy, the Sylvanus Thayer Award, the Congressional Gold Medal, other medals. Member of Astronaut Hall of Fame.
Other achievements and positions: US Navy pilot during Korean War.
Named after him: Lunar crater Armstrong, asteroid 6469 Armstrong, schools and streets around the US, airport in New Knoxvlle, Ohio.
Other Notable Facts
Armstrong flew many experimental aircraft as a test pilot including the X-15. In one X-15 flight, he reached an altitude of 207,000 feet. On reentry, he kept the nose up too long and 'bounced' off the atmosphere, back up to 140,000 feet. This caused him to overshoot the landing site by 45 miles.
During training for the lunar landing, Armstrong, flying the 'flying bedstead' experienced severe oscillations of the training craft and had to eject.
During the lunar landing, in his attempt to find a smooth area without boulders, he kept the LEM hovering for much longer than planned. At touchdown there were 14 seconds of fuel remaining.
References
Photos:
https://hammerandfeather.files.wordpress.com