Nothing But the Facts About Charles Messier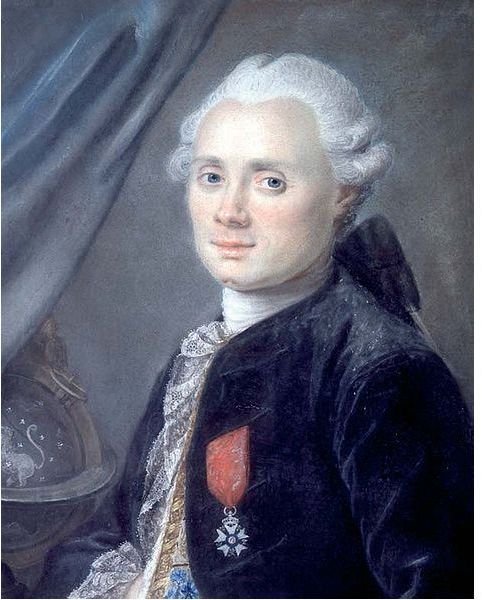 Biography
Born: June 26, 1730
Birthplace: Badonviller, Lorraine, France
Parents: Nicolas Messier (1682-1741) and Francoise b. Grandblaise
Schooling: Homeschooled – No formal education
Employment: Employed by the Astronomer of the Navy, Joseph Nicolas Delisle as a clerk to copy maps, but became apprenticed in observational astronomy
Positions Held: 1769 member Berlin Academy of Sciences
1769 member Royal Academy of Sweden
1771 Astronomer of the Navy (France)
1780 member Literary Society of Upsala, Sweden.
Died: April 12, 1817
Achievements
Charles Messier was a French astronomer of the 18th century who is most noted for his observational discoveries of interstellar objects and a catalog of known objects under his study.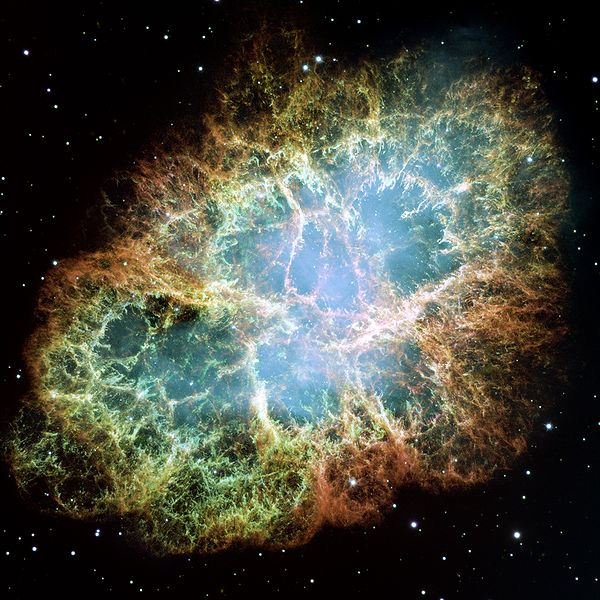 At the Delisle Observatory, Messier became interested in studying comets, looking for Halley's comet that was theorized to return in 1757. However, some flaws in the calculations of Delisle led him to being the second man to spot it. While he was searching, Messier happened upon other already discovered comets. It turns out that one of these was not a comet at all but a nebula. This nebula came to be one of the most widely known, the Crab Nebula, and to Messier it became M1, the first entry in his catalog.
Messier became obsessed and driven to find new comets. A new discovery was refused to be published by Delisle, but that only drove Messier to search more fervently and finally Delisle gave in to his employee and began to support his observations.
In the 1760s Messier cataloged his second nebula, M2, although it had been previously discovered some time before. After turning his attention to the solar system, he did finally discover two new comets: Comet 1763 Messier and Comet 1764 Messier.
When he discovered a third nebula, Messier became a bit agitated and decided to make a thorough sweep for these objects so they could be cataloged and other comet seekers would be aware of such a distraction. He made no less than nineteen original discoveries in the first year of this decision.
1769-1771 were event-filled years for the astronomer. Messier published an early version of his catalog with 45 objects listed. He became a member of the Berlin Academy of Sciences and the Royal Academy of Sweden. In 1770 he married, and by 1771 his catalog swelled to 62 objects, including the first Virgo Cluster galaxy and he had discovered his seventh original comet.
Messier continued to compile his catalog and discover new comets even through the French Revolution when he lost his commission and salary. He did slow down at the end of the century since William Herschel had begun to publish his own catalog and Herschel's equipment was much more suited to this work. By the time of his death, his catalog had reached to M103.
Interesting Facts
As a child Messier broke his leg at the thigh which prompted his older brother and guardian to homeschool him and train him for administrative work. This is where he developed his sense for observation and fine detail.

It is said Messier invented comet hunting. A rare practice then, but quite common now.

Although he was the long-time depot clerk for the Navy and then Astronomer of the Navy, he only once in his life was on a naval journey – in 1767 to test chronometers.

Rumors spread that the death of Messier's wife caused him to miss a new discovery and he was more distraught about the missed comet than his wife.This has never been verified, but continues to persist.

A fall down 25 feet of cellar stairs put him out of commission for a full year in 1781.

After studying Messier's journals between 1921-1965 it was learned that seven more celestial objects could be attributed to him and were officially added to his catalog posthumously.

Even though the catalog is not organized in any scientific fashion, professional astronomers still refer to the M designations of these objects.

Included in the catalog are the Crab Nebula, Eagle Nebula, Barbell Nebula, Andromeda Galaxy, and the Pleiades Cluster.
Resources
https://en.wikipedia.org/wiki/Charles_Messier
https://en.wikipedia.org/wiki/List_of_Messier_objects
https://seds.lpl.arizona.edu/Messier/xtra/history/biograph.html