Big Bear Solar Observatory: The Largest Solar Telescope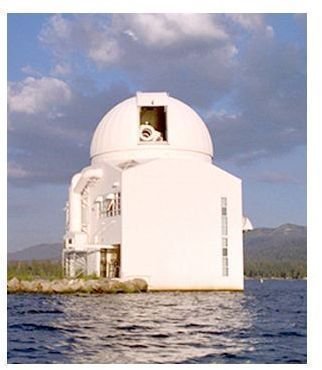 Big Bear Observatory
Nestled in the quiet San Bernardino Mountains of California in the middle of the calm waters of Big Bear Lake, amongst the scenery and wildlife is the largest solar telescope in the world. Big Bear Lake is the home of the New Jersey Institute of Science's solar observatory of the same name as the Lake. In the spring of 2009, after assembly and testing, their new 1.6 meter (just under 6 feet) clear-aperture solar
telescope was made operational and some fantastic shots of the Sun have already been released, although it will admittedly take 3 years of fine tuning to reach perfection. This great achievement comes at no better time with 2009 also marking the 400th anniversary of Galileo's telescope used to study sunspots.
Big Bear Observatory was originally built and operated by the California Institute of Technology in 1969. It changed hands under the direction of the New Jersey Institute of Technology in 1997 and today is funded by grants from NASA, the National Science Foundation, as well as the US Air Force and Navy.
The site of Big Bear was chosen for its elevation of 6,750 feet above sea level and the clarity of the sky over the lake. The observatory sits on a thin peninsula and is surrounded by water which serves the purpose of cooling the surrounding air and eliminating heat wave distortions that would emanate from solid ground.
In addition to the 1.6 meter solar telescope in the main dome that replaced a 65cm vacuum reflector and 25cm vacuum refractor telescopes, there is a secondary smaller dome housing a 20cm full disc scope which tracks the sun throughout the day.
The Telescope
Although the new 1.6 meter telescope has only been operational since May 2009 and will be in its commissioning phase for up to three years, it is already providing unique quality images of the Sun. This telescope is three times larger than its predecessor and the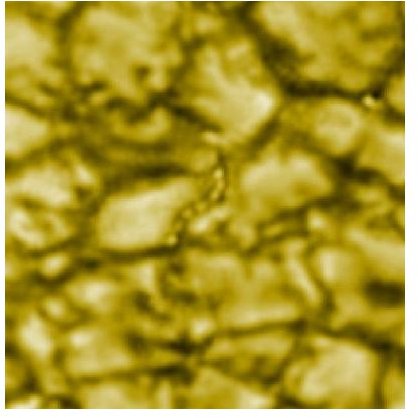 open frame, off-axis mounting ensures full exposure to the Sun.
The primary mirror of the telescope was polished by the Steward Observatory Mirror Laboratory at the University of Arizona with a new method using a computer-generated hologram to achieve an unmatched precision in its shape. It is said that this mirror will be the standard by which all the best visual telescopes will be built in the future.
Another new feature of Big Bear's new telescope is a thermal control system to keep the mirrors at optimal temperatures which precisely match inside and outside the dome except when not in use at night. At night it is slightly cooler than the outside to prepare for initial warming in the morning. In addition, the mirror houses 36 actuators that bend out slight aberrations or anomalies that may occur with thermal distortions or gravitational effects.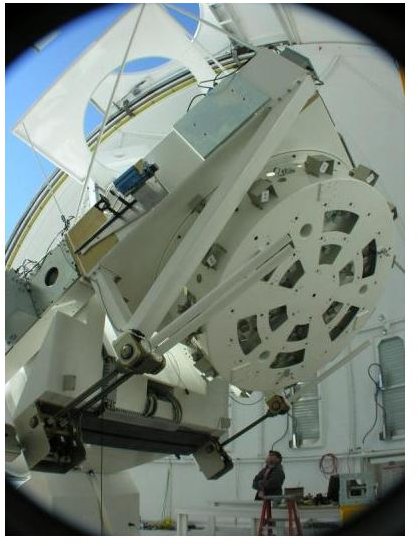 The director of the project at Big Bear is Dr. Philip R. Goode, Professor of Physics at the New Jersey Institute of Science, who has overseen the observatory since 1997. Dr. Goode explains that the new telescope will provide "images offering a better understanding of the Sun," and of the "dynamic storms and space-weather which can have dramatic effects of Earth."
Over the next several years as the Sun emerges from a prolonged phase of inactivity. That emergence will be able to be studied in a way that has never been done before.
Resources
https://www.njit.edu/news/2009/2009-201.php
https://www.spacedaily.com/reports/World_Largest_Telescope_Captures_Sun_Magnetic_Field_Better_999.html
https://www.physorg.com/news161972205.html