SpaceX: Space Exploration Technologies Corporation - Objectives & Achievements in the Field of Space Technology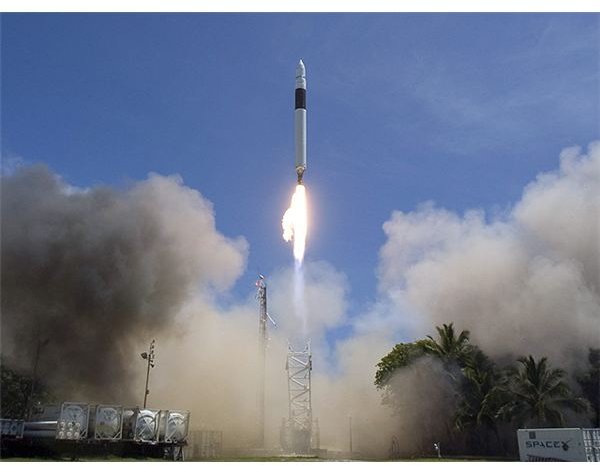 What is SpaceX?
Space Exploration Technologies Corporation, or SpaceX, is an American startup company specializing in space transportation. It was established in 2002 by PayPal and Zip2 Corporation founder, Elon Musk. It builds spacecrafts and rockets for important space missions to Earth's orbit and intends to become the world's best space services company by make space transportation cost-efficient and reliable.
Space Exploration Technologies Corporation' center of operations is in Hawthorne, California near the Los Angeles International Airport. The 550,000 square foot factory in Hawthorne houses vehicle manufacturing facilities, where all space transportation systems are built from scratch. Dedicated researchers design the majority of the components, including various rocket engines. The tests on engines and large scale structures are conducted at the 300-acre test site in McGregor, Texas. The launch facilities are operated at the Vandenberg Air Force Base in California, the Kwajalein Atoll in the Marshall Islands and at Cape Canaveral in Florida.
SpaceX Objectives
Most companies follow a cost-effective way to develop highly reliable and capable technology based products. Such is not the case with launch vehicles and spacecrafts. Generally, the costs of developing an orbital rocket is more than $30 million, whereas spacecrafts designed for manned spaceflight touch the $180 million price tag. The cost of developing launch vehicles and spacecrafts was astronomical, until SpaceX was established.
The high cost of launch vehicles is mainly due to unnecessary development formalities followed by most space launch companies. SpaceX aspires to change this paradigm by developing low cost, highly reliable space vehicles to rekindle humanity's efforts to explore space.
Has SpaceX Achieved its Objectives?
Space Exploration Technologies Corporation boasts a wide spectrum of light, medium, and heavy launch vehicles, including the Falcon 1, Spacex Falcon 9 and Falcon 9 Heavy. The Falcon 1 is small two-stage LOx (liquid oxygen) and RP-1 (rocket propellant) powered rocket. Because of its small size, it is capable of carrying up to 420 kg (approx. 925 lbs) to Low Earth Orbit (LEO).
The Falcon 1 was successfully launched on September 28, 2008 from the Omelek Island in the Kwajalein Atoll at 4:15 PM PDT. It achieved orbit on its fourth attempt and became the first liquid-propelled launch vehicle to be successfully developed by a private company. The cost of developing Falcon 1 was only between $7.9million and 9.1million, compared to other launch vehicles which require approx. $40million as construction costs.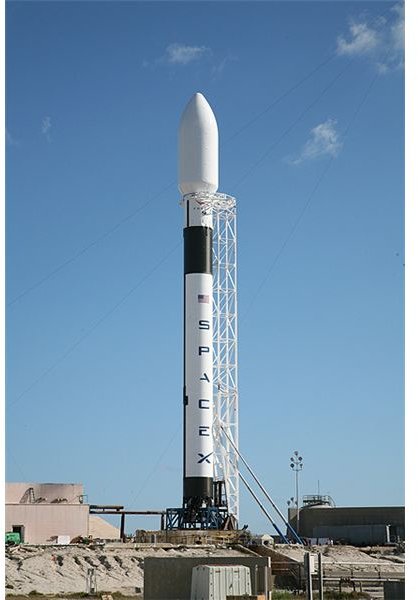 Spacex Falcon 9 is a medium launch vehicle designed for operational spaceflight. It has features similar to Falcon 1 but is capable of carrying 12,500 kg (approx 27,500 lbs) to LEO. The cost of developing this medium launch vehicle was only $36.7million, compared to the $180 million price tag of other launch service providers.
In 2006, NASA chose SpaceX to demonstrate delivery of cargo to the International Space Station. Under the NASA's COTS (Commercial Orbital Transportation Services) contract, the company has to demonstrate cargo delivery and crew transport to the ISS. The demonstration of the cargo and crew resupply will be conducted using the SpaceX Dragon spacecraft, carried by the Falcon 9 launch vehicle. The Dragon Spacecraft is a ballistic, blunt-cone space capsule capable of carrying personnel and payload to and from LEO. The demonstration flights will be between 2009 and 2010. The final spaceflight, scheduled for 2010, will show Dragon's capability to tie-up with the International Space Station.
[image top left: Successful Lauch of the SpaceX Falcon 1 in its fourth attempt. The Falcon 9 flight 4 was launched from Omelek Island in the Kwajalein Atoll, at 4:15 p.m. (PDT) / 23:15 (UTC), image courtesy: SpaceX ]
[image, bottom right:The SpaceX Falcon 9 rocket stands vertical at Cape Canaveral, Florida. the vehicle integration was completed on December 30, 2008, image courtesy: SpaceX ]
Current SpaceX Customers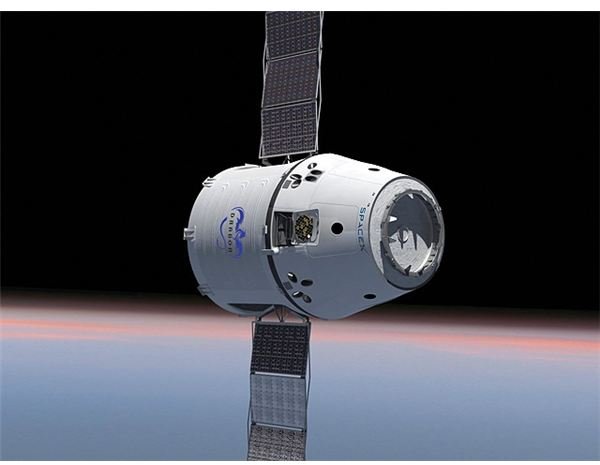 So far, Space Exploration Technologies Corporation has achieved major success in developing space launch vehicles at a very low cost.
Space Exploration Technologies Corporation's current customers include NASA, international commercial and government space agencies, and the Department of Defense. The list of its current customers and the Spacex launch status update can be found at www.spacex.com.
[Image, left: SpaceX DragonLab™ spacecraft - a free-flying, fully-recoverable, reusable spacecraft capable of hosting pressurized and unpressurized payloads , image courtesy: SpaceX]
The SpaceX Philosophy
SpaceX is based on the "philosophy that reliability, simplicity and cost-effectiveness can go hand in hand." The company's focus on removing archaic layers of management, constructing simple, established designs while keeping tighter control on quality helps them to reduce costs while developing state-of-the-art space crafts and enabling swift decision-making and delivery.
References
SpaceX Company Information: https://www.spacex.com/company.php
SpaceX History: Wikipedia