Professional Telescopy Available Online
With the vast scientific information available to the public since the rise of the internet, practically anyone can find good science reporting, read the original research themselves, and now even use the same tools as scientists from the comfort of their own homes. Online telescopes have brought astronomy to the masses. Whether professional astronomers, amateurs, or simply those who want to see the cosmos for themselves, online telescopes allow users to study the universe from the comfort of their own homes.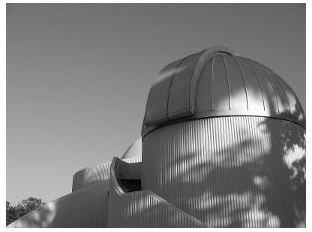 Online telescopes exist that are geared towards professional scientists, amateurs, and a bit of both. Some are free to use – a service offered to make it easy and cheap for both professionals and laymen to do the research or take the images they would like. Others charge for use of their telescopes. Whether for profit or not, they bring an ease of use to astronomical study that didn't exist a mere two decades ago. Not only can you cheaply use professional astronomical gear, but this can be done through a web browser on your personal computer.
MicroObservatory
MicroObservatory is an online telescope run by the Harvard-Smithsonian Center for Astrophysics. Publicly funded through NASA's Science Mission Directorate, it is free to use. Geared towards amateurs, MicroObservatory gives the general public the ability to view the cosmos through their network of small, robotic telescopes. After your request is submitted, a link to the CCD image is emailed to you within 48 hours.
MicroObservatory states that their telescopes are located in Massachusetts, Arizona, or vaguely "another site." They are all three foot long reflecting telescopes with 5.5 inch mirrors. They are not traditional telescopes in the sense that they lack eyepieces. Instead, they are optimized for CCD photos, with CCD cameras in place of the eyepieces that take 650 x 500 pixels pictures. You request an image through one of the "Guest Observer Activities": Galileo, Colorful Cosmos, Black Hole Search, Galaxies Galore, or Telescope as a Time Machine.
"Guest Observer Activities" include recommendations for types of objects to image and suggest projects of which one's images would be useful. For instance, in the Galileo activity you take images of the same celestial objects of which Galileo observed and sketched: the Orion Nebula, the Beehive Cluster, Venus, our moon, Jupiter's moons, Saturn, The Milky Way, and Pleiades. You then compare the images taken from the modern telescopes to the sketches Galileo made based on his observations from the new, rudimentary telescopes that had just been invented. As with all activities, the MicroObservatory Image Processing Software is available as a free download, allowing you to colorize and enhance your requested photos.
Bradford Robotic Telescope
The Bradford Robotic Telescope is a collection of telescopes and other instruments at the Observatorio del Teide site in Tenerife, Spain. They are available to use for free. There are four telescopes with different abilities and fields of view: Constellation, Cluster, Galaxy, and Guide, as well as a weather station. These telescopes are controlled by four computers: Control, Weather, Spare, and Workstation.
To request an image, you submit a "job request" consisting of three parts. In the first part, you pick the type of object to be observed. In the second, you select the telescope to be used. The third part allows you to select other options such as filter, exposure time, dark frame subtraction, and adding job comments.
SkyView Virtual Observatory (NASA)
NASA's SkyView Virtual Observatory is mentioned last because it is not a real telescope, although it acts similarly. SkyView provides requested images from a static image database that has been generated from existing surveys. Although the image is not live, it works essentially as telescope. A downloadable client is available, allowing you to also run SkyView on your home computer.
To request an image of a celestial object, you submit an extensive query form. To complete this form, you fill in the source coordinates of the object being requested. One or more surveys are chosen from eight possible wavelengths: gamma ray, hard x-ray, x-ray, diffuse x-ray, UV, optical, infrared, and radio. You can then choose a variety of other options before you submit your query.
Global Rent a Scope
Unlike free online telescopes, Global Rent a Scope allows you to control telescopes directly, although for a fee. This is a much more useful option for professional astronomers who need complete control over the telescope, and a specific amount of observation time. A point system is used based on the membership option chosen, which determines the time allowed on the telescopes. Additional points can be purchased. Membership options include: trial, science research, CCD imaging, and bulk. CCD images from telescopes in three time zones and the northern and southern hemispheres are available within 24 hours of the request. Global Rent a Scope also offers "Virtual image processing camps" for those who need instruction.
The network consists of twelve telescopes: six in New Mexico and six in Australia. Four are for deep space observation, three for moderate deep space, and five for wide field. There is also a facility available in Australia where you can host your own telescope in a prime location for viewing objects in space.
SLOOH
SLOOH is another for-profit online telescope. Unlike Global Rent a Scope, it is geared specifically toward amateurs who want to view the universe without needing to directly control the telescopes. Images from the telescopes are viewed in real-time from "missions" pre-chosen by SLOOH, of which you can capture up to three images per mission. There are two membership packages: Explorer – allowing 100 minutes of viewing time, and Master & Commander – allowing unlimited viewing time for one year.
Be an Informed Observer
It is true that online telescopes can make observations of the universe both more powerful and easier than attempts with your own, amateur equipment. This does not mean that they are completely error proof, though. Although these telescopes tend to be in areas with good observing conditions, no location is perfect. Weather is one of the biggest concerns when it comes to celestial observation. Even the most powerful earth-based telescopes need a clear sky for the best quality images. Always remember to be an informed observer. Check the current weather report for the site where the telescope is based before submitting a request for any image. It is also advisable to check the weather report for the near future, considering that the object you request might not be imaged immediately.
Celestial Observation for Everyone
These online resources have created a new era in astronomy. No longer is the use of powerful telescopes, prime observing locations, and the availability of high quality celestial images restricted only to those with an advanced degrees and university funding. Online telescopes are perfect for those who are interested in amateur astronomy, but not the baggage that comes along with it. Some are interested in space, but don't like the idea of standing out on a cold night, trying to align a small telescope to an object that might not even be viewable without a much more expensive setup. Seasoned amateur astronomers may find online telescopes just as useful, allowing observation and imaging of objects not possible with their own setups, especially in bad viewing areas such as those with heavy light pollution. No matter the reason, these telescopes alleviate those problems, allowing easy, high quality celestial imaging, in some cases for no cost at all.