Missions of the European Space Agency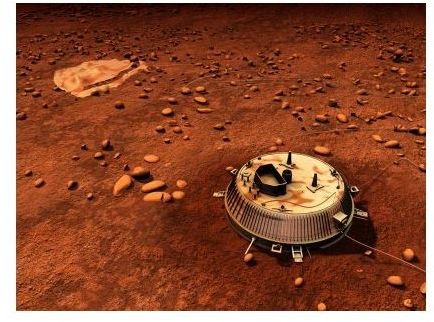 Huygens on Titan
ESA Missions
The European Space Agency has had many missions over its life span from the 1960's to present, starting out as part of the European Space Research Organization as mentioned in the article, History of the European Space Agency.
There have been over 40 spacecraft put into orbit by ESA/ESRO. ESRO-1 and 2 were the first. These were small experimental spacecraft used for studying aurora phenomena and solar astronomy respectively. On May 17, 1968 they launched ESRO 2B which is stated as being the first successful satellite launch and studied cosmic rays and solar x-rays. HEOS-A was used to study plasma, magnetic fields and cosmic ray particles.
The TD "programme" was next. The TD programme launched three satellites obviously named TD-1, which studied stellar astronomy, TD-2 studied solar astronomy and TD-3 studied the ionosphere. In 1975 the European Space Agency was established at the United Kingdom Convention that was held in Belgium on May 30.
On August 9 of that year COS-B was the first ESA mission. COS-B was to study gamma ray sources. During its 6 years of service COS-B successfully mapped out the galaxy in gamma-rays.
Meteosat 1 was launched successfully on November 23 from Cape Canaveral. It was used for meteorological observations.
OTS-2 was launched in May 11, 1978 marking its first comsat. The fist attempt to launch OTS failed a year earlier. It was used for telecommunications at first and in its later years it was used for experiments involving control and orbiting around the earth.
The 1980's was a great decade for the ESA starting July 3, 1980 with the upgrade of Ariane to Ariane 3 designed to launch two satellites into orbit.
The first ESA astronaut, Ulf Merbold of Germany, and space lab were launched November 28, 1983 from the US Space Shuttle.
In 1986 Giotto encountered Hailey's Comet at a distance of about 596 km. Giotto's purpose was to gather information about Hailey's comet and was very successful.
1988 NASA and ESA signed an agreement to a cooperation to design and build the Space Station Freedom.
Ariane 4 Launched for the first time on June 15, 1988. This vehicle was used to launch communications and observation satellites.
Launch of ERS-1 on July 17, 1991 and was the first European satellite to use a radar altimeter and is currently used to monitor the sea surface.
Launch of ERS-2 happened in 1995 and its mission "ensures the observation of environmental parameters that is crucial to our understanding of the earth system".
June 4, 1996 was the first attempt of Ariane 5 and failed due to poorly reused programming code from Ariane 4.
October 15, 1997 Cassini-Huygens launched from Cape Canaveral. This was a joint mission with NASA, ESA and ASI. Cassini's purpose was to explore Saturn and one of its moons Titan. The mission was successful and it landed on Titan January 13, 2005.
Ariane 5 launched XMM-Newton on December 10, 1999. It was carrying a telescope used to study stars.
From year 2000 forward there have been many successful missions for the ESA. Although they are not yet history as is the original subject of this article. There are many more missions more recent than 2000 but some are classified, some are still happening right now and are gathering mountains of data for us to understand our planet and the universe around us.
This post is part of the series: History of the European Space Agency
A history of the European Space Agency its missions and goals.