The Creation of the European Space Agency: A History of How it Was Created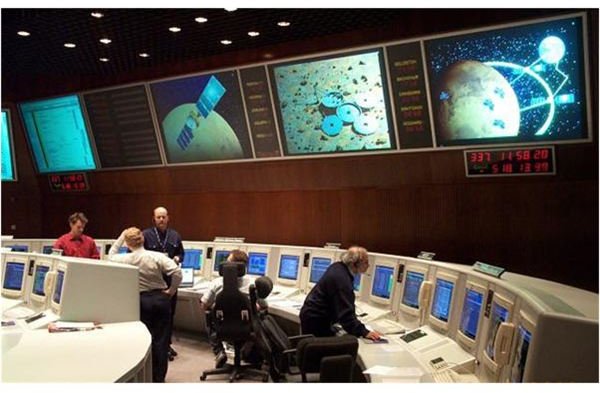 Before the European Space Agency
The European Space Agency (ESA) was established in 1975. The agency's roots lie further back though. There are two agencies that were said to be the predecessors to the agency. These predecessor organizations were the European Space Research Organization (ESRO) and the European Launcher Development Organization (ELDO).
The European Space Research Organization (ESRO) was established in 1964, upon an agreement signed in 1962 by the ten nations: Belgium, Germany, Denmark, France, United Kingdom, Italy, the Netherlands, Sweden, Switzerland and Spain. The intention of the organization was to study space. The agency's main success was the launch of seven research satellites using US launch systems.
The European Launcher Development Organization (ELDO) was established in the 1960's as well. The agency's purpose was to build a space launch vehicle named Europa. Britain provided the first stage of the project which was originally named the Blue Streak Project, the second stage was provided by Germany and the third stage was provided by Italy. There were three phases of launches, the naming convention started with F1 and went to F12. The organization abandoned the Europa project due to organizational problems not too long after this and merged with the European Space Research Organization.
The Creation of the ESA
The merger of the two organizations created the European Space Agency in 1974, headquartered in Paris, France. There are now eighteen member countries or "member states" that include France, Germany, Italy, United Kingdom, Spain, Belgium, Switzerland, Netherlands, Sweden, Austria, Norway, Denmark, Finland, Ireland, Portugal, Greece, Luxembourg and Czech Republic. The countries combined budget of approximately €4.7 Trillion ($6.1 Trillion) in 2009 compared NASA's budget of approximately $17 Billion (€13 Billion) in 2008. Although not listed, Canada is responsible for a large majority of the budget as well.
The mission as stated on the European Space Agency's website "is to shape the development of Europe's space capability and ensure that investment in space continues to deliver benefits to the citizens of Europe and the world".
The intent of this article was to discuss the history of the European Space Agency its self. The European Space Agency's history of missions will be discussed in next part of this series.
This post is part of the series: History of the European Space Agency
A history of the European Space Agency its missions and goals.