Interesting Facts About Sally Ride: First American Woman in Space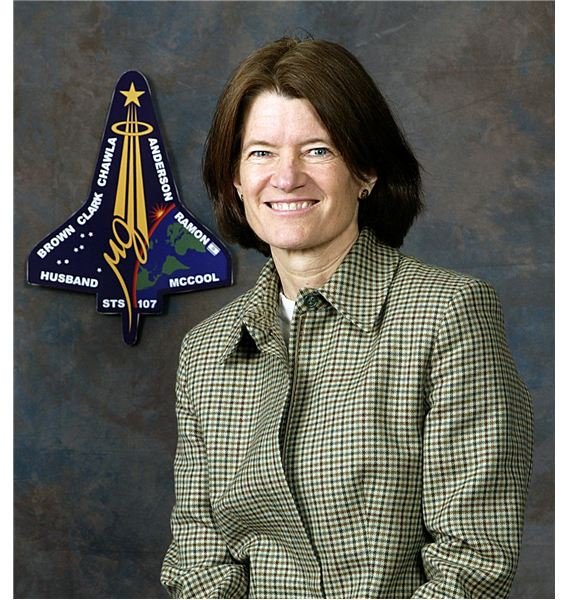 Sally Ride, who recently passed away July 23, 2012, was the third woman to visit space, after Tereshkova and Savitskaya. She was also the first American woman in Space. She was a Doctor of Physics and had her own company. Ride's complete biography can be found in our "Women in Space" series, but here are a few facts about this incredible space exploration pioneer.
Dr. Sally Ride
Nothing But The Facts
Full name: Sally Kirsten Ride
Famous for: First American woman in space, third woman is Space
Birth date: May, the 26th 1951
Birth place: Los Angeles, California, USA
Father: Dale Ride
Mother: Joyce
Family: sister Karen
Attended space program: Janury 1978 (approved August 1979)
**Pre-flight occupation:**scientist, tennis player
Age at the first flight: 32
Rank at the first flight: Doctor of Physics
First mission name/code: STS-7
First mission date: June, the 19th, 1983
First mission vessel: Space Shuttle Challenger
Number of missions: 2
Second mission name/code: STS-41-G
Second mission date: October, the 5th, 1984
Second mission vessel: Space Shuttle Challenger
Total time in space: 14d, 07h, 46m
Missions canceled: 1 (1986 – Challenger disaster)
Space Exploration contribution: First American in space, using robot-arm in space, pharmaceutical experiments, satellite deployment
Space roles: mission specialist
Post-flight career (space-related): Challenger disaster presidential investigation commission member, Special Assistant to the Administrator for long range and strategic NASA planning
Education: B.Sc. in Physic 1973, B.A. in English 1973, M. Sc. in Physics 1975, Ph.D. in Physics 1978
Retired: 1997
Retired Rank: Ph.D. in Physics
Post-Space career: Professor of Physics at University of California since 1989, member of Columbia disaster investigation board (2003), Owner and CEO of Sally Ride Sciences (since 2001)
Marriage: Steve Hawley 1982, divorced 1987
Children: none
Honors: National Women Hall of Fame, Astronaut Hall of Fame, Jefferson Award for Public Service, two NASA Gold medals
**Other achievements and positions:**member of the Pacific Council on International Policy, member of National Research Council's Space Studies Board, has written numerous books on space
Named after her: Elementary school at The Woodlands (Texas, USA), Elementary school in Germantown (Maryland, USA)
Death: July 23, 2012
Cause of Death: Pancreatic Cancer
References
"Ride" Astronautix: https://www.astronautix.com/astros/ride.htm
"Astronaut Bio: Sally Ride" NASA: https://www.jsc.nasa.gov/Bios/htmlbios/ride-sk.html
This post is part of the series: Facts About Female Astronaut Pioneers
Over 50 women have visited space since Valentina Tereshkova made her first flight in 1963. Svetlana Savitskaya and Sally Ride joined this elite club from the Soviet Space Agency and NASA respectively. Learn the facts about these pioneers of space exploration.