The First American Woman in Space: Biography of Sally Ride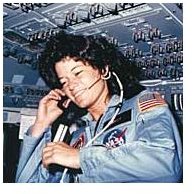 The astronaut fitness tests held in the early 1960s opened the gates for a lot of female astronauts who wanted to start their careers. The training sessions were tough, but in 1963 Valentina Tereshkova, from the Soviet Union, was the first woman to qualify and achieve success. It was clear that many women would try to step out into the space. After 19 years, Svetlana Savitskaya, a USSR representative once again, became the second woman in orbit. The American female astronauts were not left behind, as Sally Kristen Ride was honored as the first American (and third ever) woman in space in 1983.
Early Career
Sally Ride was born on 26 May, 1951 in Los Angeles, California. She enjoyed tennis and was an excellent ranked player in the United States. She got her bachelor's degree in English and Physics from Stanford University, and later got a master's degree and Ph.D in Physics from the same university. At the age of 27 she was selected for the space program; she joined NASA in 1977.
Career at NASA
Being selected for NASA was a tough job, as Sally was selected from thousands of other applicants. A total of 35 trainees were chosen – among them, six were women - and Sally Ride was one of the selected female candidates. The training session included parachute jumping, flight training, radio communications, and many other tests and objectives required to survive in space.
After the training, Sally was appointed as a capsule communicator during the second and third space shuttle missions in 1982. A year later, her dream of stepping in space came true, as she was chosen as the first American woman astronaut, being a part of the space shuttle Challenger that took off on 18 June, 1983. She was again selected for the 8-day mission in 1984 and created history by spending more than 343 hours in space. Many pharmaceutical experiments were conducted by Sally, and she was the first astronaut to use robotic arm in space.
Unfortunately for Ride, her third flight was suspended as a result of the Challenger disaster – the space shuttle exploded in 1986. Sally was appointed to investigate the accident and soon moved to NASA headquarters. There she became a NASA administrator of future space program planning. Sally Ride retired from NASA in 1987 and joined the University of California as a professor of physics. She has also been named Director of California's Space Institute, where she has encouraged many women to start their careers as astronauts.
Honors and Achievements
Sally Ride received many awards, such as the Jefferson Award for Public Service, and the Women's Research and Education Institute's American Woman award. Twice she was awarded with the National Spaceflight Medal. On 21 June, 2003, Sally Kristen Ride was honored into the Astronaut Hall of Fame.
Sadly, Ride recently passed away at the age of 61 years old. She died July 23, 2012 of pancreatic cancer.
Sally Ride Photographs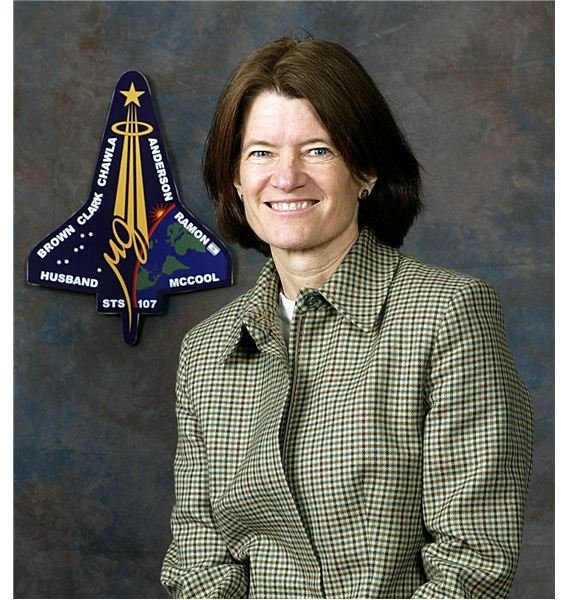 References
"Valentina Tereshkova" NASA Goddard Space Center: https://imagine.gsfc.nasa.gov/docs/ask_astro/answers/980127e.html
"Ride" Astronautix: https://www.astronautix.com/astros/ride.htm
Image Credit
govinfo.library.unt.edu
ali.apple.com
This post is part of the series: Women in Space - The History of Female Astronauts
Space exploration is not only about Yuri Gagarin, John Glenn and Neil Armstrong. Valentina Tereshkova was the first women in space, and since then many women have left the earth to reach orbit. This series is about those notable women, presenting their biographies and other interesting facts.