First Woman to Walk in Space: The Biography of Svetlana Savitskaya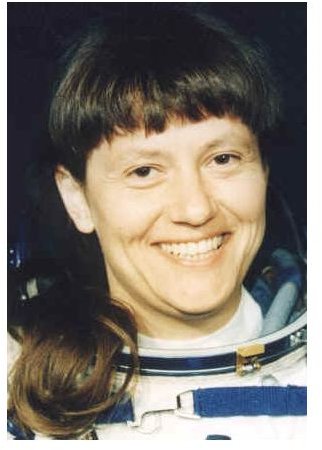 Overview
It was approximately 19 years after Valentina Tereshkova, when Svetlana Savitskaya managed to become the second woman in space. At her second flight, on 25 July, 1984, she performed a space walk, becoming the first female astronaut to achieve that goal. She was a sensational figure who shocked the world by her courage and desire for exploration.
Svetlana Savitskaya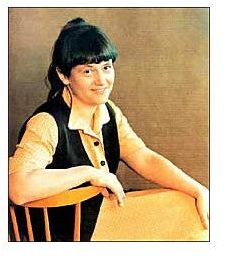 Childhood
Svetlana Savitskaya was born in Moscow on 8 August, 1948. From a young age she was influenced by her father, who was the Deputy Commander of the Soviet Air Defences. Young Sveta was always fond of reading and sports, such as figure skating and running. At the age of 16, she applied to become a pilot, but she was rejected because of her age. The following year she managed to start parachute training and nearly completed a record 450 parachute jumps in the same year. With the assistance of her father, she started pilot training at the age of 18.
Cosmonaut Career
The pilot training session allowed her to become a test pilot for the Yakovlev design bureau in 1976. Her ability enabled her to become part of a female team, and she become a cosmonaut (Russian term for astronaut) in 1980. On 19 August, 1982 with the launch of Soyuz-T7, Savitskaya had become the second woman in space, preceded only by Valentina Tereshklova. After nearly 2 years, on 25 July, 1984, she created history once again by stepping into space – becoming the first woman to achieve that goal. Svetlana have been in space for almost 4 hours, along with her fellow cosmonaut Vladimir Dzhanibekov. Svetlana conducted many experiments on the Salyut 7 space station and proved that women are capable of accepting adventurous challenges.
Post-Flight Career
Svetlana remained an active cosmonaut and was appointed as Deputy to the Chief Designer of the Energia project in 1987. In 1993 she retired from the Russian Air Force, reaching the maximum allowed age at the rank of Major. Later, Savitskaya became a Member of thte Soviet Parliament. She is currently serving her 4th term as a Communist Party representative in Russian Parliament (the Duma).
Awards and Honors
Svetlana Savitskaya was twice presented with the Hero of the Soviet Union award. She also won the gold medal at the 6th FAI World Aerobatic Championships in 1970, and she holds 18 international world records on theMiG aircraft. Her record of 2683 km/hr in a MiG-21 is still unbroken in the female category. The asteroids 4118 Sveta and 4003 Savitskaya are named after her.
Sources
https://www.astronaut.ru/as_rusia/energia/text/savitskaya.htm?reload_coolmenus
Images are from:
https://www.nmspacemuseum.org/halloffame/images/savitskaya.jpg
https://www.capcomespace.net/dossiers/espace_sovietique/cosmonautes/savitskaya%20svetlana.jpg
This post is part of the series: Women in Space - The History of Female Astronauts
Space exploration is not only about Yuri Gagarin, John Glenn and Neil Armstrong. Valentina Tereshkova was the first women in space, and since then many women have left the earth to reach orbit. This series is about those notable women, presenting their biographies and other interesting facts.