CA 19-9 Tumor Markers and Cancer Progression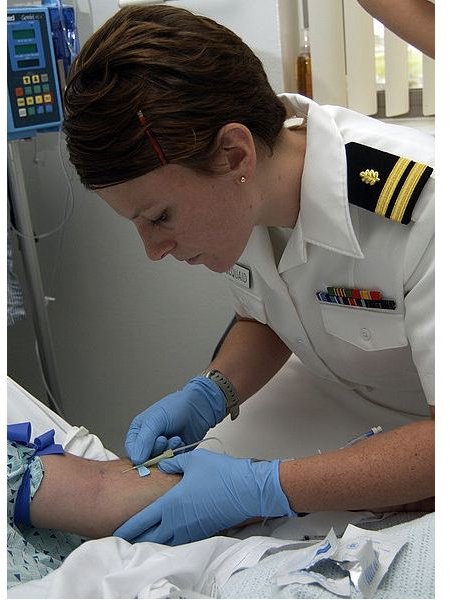 Cancer Antigens
CA 19-9 tumor markers are one example of cancer-related antigens that enable physicians to diagnose tumors. Cancer antigens are substances produced in cancer patients, either directly by the cancerous cells, or indirectly by the body, in response to the mass. When these factors are found in the blood, tissue, or body fluids of a patient, they can aid in the correct diagnosis of a cancer (though some are not specific to one cancer). In addition, some of these antigens are used as prognostic indicators, meaning that their presence can indicate a more or less aggressive cancer. Thus, the presence of certain prognostic indicators can help to predict the probability of cure, survival, and/or relapse. Finally, these predictive markers can also indicate whether a particular cancer will respond to available treatments. These cancer antigens can greatly improve the ability to diagnose and appropriately treat a cancerous mass.
GI Cancer
This antigen is a carbohydrate (sugar) molecule found on the protein mucin, and it is identified by recognition with a specific antibody. It can be elevated in the blood in pancreatic cancer or other gastrointestinal cancers, such as colorectal cancer. This antigen is not used for screening or diagnosis of either cancer, but it is used as a prognostic indicate in certain cases. Patients who have advanced or metastatic pancreatic cancer can have their CA 19-9 levels analyzed throughout treatment. Elevated levels can indicate that the cancer is progressing and not responding well to treatment. This conclusion must be confirmed, however, through other means, such as imaging. In addition, there is preliminary evidence that this antigen can indicate whether a pancreatic mass could be successfully surgically resected; this data needs to be confirmed before it will be implemented in treatment guidelines.
Endometriosis
Cancer antigen 19-9 can also be elevated in women who have endometriosis, wherein higher levels indicate severity of disease. Endometriosis is a reproductive disorder characterized by the growth of uterine tissue outside of the uterus. However, this factor is not routinely used to monitor endometriosis.
The Test
Levels of this marker are tested by taking a venous blood sample
. The test is most often given in a patient with confirmed pancreatic cancer, to determine whether the cancer is responding to chemotherapy.
References
Chang Baochong B, Thomas Melanie B, A.Wolff Robert, "Chapter 15. Pancreatic Cancer and Hepatobiliary Malignancies" (Chapter). Kantarjian HM, Wolff RA, Koller CA: MD Anderson Manual of Medical Oncology
Meric-Bernstam Funda, Pollock Raphael E, "Chapter 10. Oncology" (Chapter). Brunicardi FC, Andersen DK, Billiar TR, Dunn DL, Hunter JG, Matthews JB, Pollock RE: Schwartz's Principles of Surgery, 9e
Schorge JO, Schaffer JI, Halvorson LM, Hoffman BL, Bradshaw KD, Cunningham FG, "Chapter 10. Endometriosis" (Chapter). Schorge JO, Schaffer JI, Halvorson LM, Hoffman BL, Bradshaw KD, Cunningham FG: Williams Gynecology
Image Credit: WikiMedia Commons/U.S. Navy photo by Photographer's Mate 2nd Class Nathanael T. Miller.