How to Become a Certified Nursing Assistant (CNA)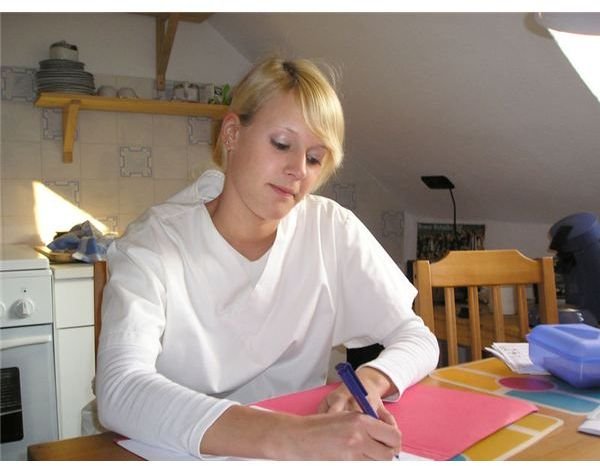 What is a Certified Nursing Assistant (CNA)?
A Certified Nursing Assistant (CNA) is also known by other job titles such as nurse's aide, home health aide, and patient care technician. They work in private homes, hospitals, and in other care facilities.
What does a certified nursing assistant do?
CNAs work closely with both nurses and patients. Certified nursing assistants report patient information to nurses and assist them as needed. Care given to patients by CNAs may include:
feeding
grooming, bathing, hygiene
checking vital signs
social and emotional support
What education and training is necessary to become a certified nursing assistant?
Individuals wishing to become a CNA need a high school diploma or GED before they can enroll in a certification program. CNA programs are available around the country through specialized schools, colleges and universities, and some medical facilities.
Coursework typically may be completed in a matter of weeks – usually 6 to 12. This is not a course that may be completed online as students need supervised hands-on experience. Some CNA programs require proof of certain immunizations such as measles, mumps and rubella, in addition to fees and an application to the program.
In many states, a certification exam is required for CNAs.
Does a CNA program qualify for financial aid?
Some financial aid is available for CNA programs from various sources. The financial aid center of each school will have all the necessary information for aid available its particular program.
Can certified nursing assistants work wherever they want?
No. Some places, such as hospitals, may require previous work experience as a CNA before hiring. Additionally, not every facility will utilize the services of CNAs, placing such duties in the hands of nurses.
What are the potential earnings for CNAs?
According to the Occupational Outlook Handbook, the average annual salary for a certified nursing assistant is $17,340 to $33,210.
More Information
Directory of Some CNA Programs and other relevant state-by-state information including links to free online CNA practice exams, certification status and transfer information may be found at Nursing Assistant Central. htt_p://www.nursingassistantcentral.com/_
Pay scale comparison reports customized by city, duties, education, and more may be found at PayScale.com. https://www.payscale.com/
References
Occupational Outlook Handbook, 2010-11 Edition. United States Department of Labor – Bureau of Labor Statistics.https://www.bls.gov/oco/ocos327.htm
About Nursing Assistants & Aides. Healthcare Degree Search. https://healthcaredegreesearch.com/majors/nursing-and-nursing-assistants/nursing-assistants-and-aides/
FAQs. Nursing Assistant Central. https://nursingassistantcentral.homestead.com/NursingAssistantFAQs.html
Image Credit
Nursing duties. Produnis. Wikimedia Commons. GNU documentation free license.
This post is part of the series: Careers in Nursing
The demand for qualified nurses is ongoing. The various nursing career opportunities such as CNA, LPN and RN are covered in this series, including training, education, exams, licensing, and average salary for each.