Dialysis Technician Training is in High Demand in the Medical Field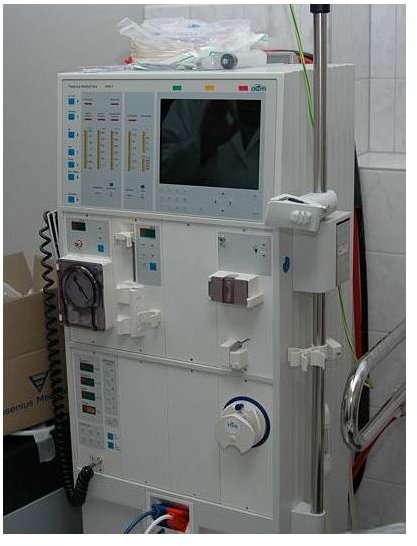 Dialysis Technician Training in Demand
While the state of the economy is resulting in job losses even in the medical field, there is still potential for job security and advancement in more specialized areas of medicine. Dialysis technician training, for example, is continuing to be in high demand, as this life saving, periodic procedure continues to be paid for by all health insurance carriers as well as being covered by Medicaid for those who cannot afford health insurance.
Dialysis technician training will teach you how to perform dialysis on a patient. This is a medical procedure under which a patient suffering from kidney failure undergoes regular treatments on a machine where the blood is drained from the system, filtered of waste products and reintroduced into the circulatory system. A dialysis session may take several hours to complete, and many patients undergo the procedure about twice a week at a local hospital or dialysis clinic. Patients undergoing dialysis treatment are most times on a donor list for kidney transplant, and their required frequency of treatments increases as their kidneys continue to deteriorate. Dialysis technician training will teach you the skills you need to help people live a longer life.
Dialysis Technician Training Duties
A dialysis technician operates the hemodialysis machine under the supervision of a registered nurse. Routine tasks of the dialysis technician include dialysis preparation, treatment monitoring, and post-treatment assessment. While the skills of the dialysis technician are in high demand, the required training time is relatively short, so it is a viable solution for persons wanting to go into the medical field.
Dialysis Technician Training Programs
Dialysis technician training programs are usually 6 to 12 weeks long and are available through community colleges and technical training institutions. The course curriculum for dialysis technician training includes classroom instruction as well as clinical study and graduates of the program will earn either a certificate or technical diploma, depending on the organization providing instruction.
Dialysis Technician Training Certifications
Dialysis technicians are advised to become certified to secure advancement in their career field, after a required duration of field experience. There are three programs available for the certification of dialysis technicians. The Certified Clinical Hemodialysis Technician and the Certification in Clinical Nephrology Technology are each available after 6 months of field experience, while the title of Certified Hemodialysis Technician has a prerequisite of 12 months.
Dialysis Technician Training Costs and Career Outlook
A person wanting to enter into dialysis technician training should expect a cost of approximately U.S. $8,000 for tuition and entrance fees. The career outlook for dialysis technicians remains very good and the expected salary for trained dialysis technicians ranges from $26,000 to $33,000, including health insurance and benefits. In the past, many dialysis treatment clinics would hire high school graduates and pay for the specialized training to become a dialysis technician with a contract to remain in their employment for a certain duration of time after certification. Although paid dialysis technician training is still available in some cases, more and more employers are requiring that the candidate already be certified prior to hiring.
Sources and Photo Credit
Sources:
Answerbag.com from the article How to Become a Dialysis Tech
Luzerne.edu from the article Dialysis Technician Program
Photo Credit: