What is a Cardiovascular Technician?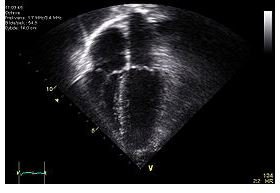 Education and Training
Most cardiovascular technicians receive an associates degree in a 2-year program; however, 4-year programs are becoming increasingly available. The first year of the program is focused on core curriculum, and the following year is dedicated to specialized instruction in the student's chosen area. Students who have studied specific areas of allied health care may only be required to proceed with the final year of specialization. Certification is available, though not required.
Nature of the Work
Cardiovascular technicians assist physicians in diagnosing and treating illness of the heart and cardiovascular system. This includes performing such tests as ultrasounds, electrocardiograms, sonograms, and echocardiograms. Duties can also include making patient appointments, maintaining testing equipment, interpreting results, and explaining testing procedures to patients.
There are three main areas of specialty for cardiovascular technicians: invasive cardiography, echocardiography, and vascular technology. Duties within these areas of specialty may vary significantly.
Cardiovascular technicians who specialize in invasive cardiography are called cardiovascular technologists, and they usually already possess training in x-ray technology_._ They assist physicians with a procedure called heart catheterization, in which a small tube is threaded through a patient's artery in order to determine whether a blockage exists. This procedure may include a technique called balloon angioplasty, in which the technologist assists the physician with inserting a catheter with a balloon on the end up to the point of the obstruction. Before the procedure, these technologists will prepare the patient by shaving, cleaning, and administering anesthesia to the location on the leg where the catheter will be inserted. During the procedure they monitor the patient's vital signs. They may also prepare and monitor the patients during open heart surgery or the insertion of a pace maker.
Cardiovascular technicians specializing in echocardiography perform non-invasive tests, including Doppler ultrasound. In this procedure high-frequency sound waves are transmitted into a particular area of the patient's body and then processed to reflect an image on a screen. The technician will view and record this image for interpretation by a physician. They also explain the procedure to the patient, record medical history, and maintain the equipment. This area of specialty also includes giving electrocardiograms (EKGs), stress tests, and Holter monitor procedures. These tests are used to monitor heart ailments, heart rhythms, and problems with pacemakers.
Vascular technologists specialize in assisting physicians in the diagnosis and treatment of disorders affecting the circulatory system, including the arteries and veins. They take medical history and use ultrasonic instruments to record vascular information, such as blood flow, blood pressure, and circulation in the abdomen and brain. This information is then passed along to the physician to aid him in diagnosing vascular abnormalities.
Work Environment
Three out of four jobs in cardiovascular technology will occur in a hospital setting, with the others occurring in the office of a cardiologist. Most technicians work a 5-day/40-hour week that can include weekends. Cardiovascular technicians spend a lot of time walking and standing. Heavy lifting is sometimes involved in moving equipment or patients. Working conditions may be stressful, as they are exposed to patients with serious, often life-threatening illnesses. They may be on call nights and weekends.
Earnings and Employment Outlook
In 2009 the average income for a cardiovascular technologist was $42,000.00, and employment of cardiovascular technicians is expected to increase 26% through the year 2016 (Bureau of Labor Statistics, 2008-09). The average income for an advanced cardiovascular technologist is around $60,000.00.
Images
Below: An echocardiogram shows the four chambers of the heart.
Image Credit: Wikipedia Commons (https://en.wikipedia.org/wiki/Echocardiography)
Below: EKG image of a 26-year old male
Image Credit: Wikipedia Commons (https://en.wikipedia.org/wiki/Electrocardiography)
References
Bureau of Labor Statistics, U.S. Department of Labor, Occupational Outlook , 2008-09 Edition, Cardiovascular Technologists and Technicians, on the Internet at https://www.bls.gov/oco/ocos100.htm.
Cardiovascular Technologist, MedTravelers. https://www.medtravelers.com/cardiovascular-technologist.aspx.