How Healthy are E-Cigarettes? And Why Does the FDA Want to Ban Them?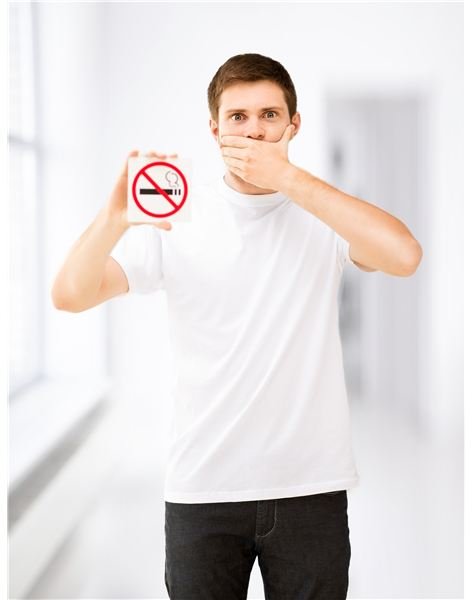 The Rise of E-Cigarettes
As consumers have become aware of the health risks of smoking, the percentage of US smokers has steadily declined. Many current smokers want to quit, but find quitting, after years of smoking, extremely difficult. Smokers who have problems quitting turn to nicotine patches and gums, hypnotherapy and acupuncture – but a very different type of smoking cessation product is making waves today – the electronic cigarette.
The electronic cigarette, e-cigarette or eCig as they are sometimes called, are available in many different designs. Most of today's e-cigarettes resemble typical tobacco cigarettes, but some models look like pipes, cigars and even disposable pens. E-cigarettes consist of a heating-element, a reservoir containing a nicotine solution and an atomizer that converts the nicotine solution into a vapor that can be inhaled by the user. Manufacturers of e-cigarettes say that their products are a less harmful alternative to smoking tobacco. The Food and Drug Administration may not agree.
Health Concerns
According to The Wall Street Journal, the FDA first warned that e-cigarettes may be dangerous to users as far back as 2009. In a study that was conducted of two brands of electric cigarettes, the FDA found that the e-cigarettes contained trace elements of dangerous chemicals. One of the tested e-cigarettes contained toxic diethylene glycol and all emitted carcinogenic nitrosamines. At the time the FDA was concerned that the level of nicotine contained in the eCigs varied signifigantly from the advertised amount.
In addition, the FDA feared that eCigs were attracting non-smoking minors to begin using nicotine products by offering flavored products, such as watermelon and chocolate. In an effort to stop more minors from becoming addicted to nicotine, the agency considered a ban on selling e-cigarettes online, as well as banning TV, radio and print ads. After many delays, the FDA did not add any restrictions.
Several states and cities jumped on the bandwagon and lawmakers drafted bills to ban the sale of e-cigarettes in their constituency. None of these bills were passed.
Today the federal government is once again going after the sale of e-cigarettes online. The director of the FDA's Center for Tobacco Products, Mitch Zeller admitted in a recent interview that the health issues surrounding electronic cigarettes needed to be further studied, but he said it was clear that the FDA needed to regulate the sale of these products. Zeller refused to make public any comment on specific plans. Zeller said he expected the proposed regulations will be published in October.
Industry insiders believe that eventually there will be a ban on the online sales, but electronic cigarettes will still be available from stores. Bonnie Herzog, the managing director of Wells Fargo Securities, Inc.'s tobacco, beverage and consumer research division, believes that a ban on online sales, would not hurt the over sales of electronic cigarettes, but would be a good thing for small local retailers.
With little known about the health affects either way, many wonder if the banning is a good idea or not. What's your opinion?
References