Famous Genetic Scientists: Hwang Woo-Suk - The Downfall of One of the Most Famous Scientists in Genetics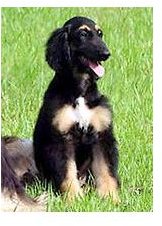 One of the World's Most Famous Scientists
Hwang Woo-Suk was once a superstar of science, feted in his country and around the world for 'ground breaking' medical research. He claimed to have cloned the first human embryo and to have produced tailored embryonic stem cells. It raised expectations of new cures and treatments to repair damaged organs and reverse the effects of diseases such as Alzheimer's. However, it turned out that much of this research was phoney.
Hwang Woo-Suk - Scandal Timeline
In 1999 Dr Hwang claimed to have cloned a cow, and this was followed in 2002 with a cloned pig and then in 2004 he made international headlines with claims that he created 30 cloned human embryos and extracted stem cells from them. In 2005 his team announced that it had made stem cell lines from 11 people - each tailored to the individual. The 'big leap forward' with this research was that it meant that stem cell treatments wouldn't be rejected by a patient's body. But controversy soon followed.

In November 2005 he was forced to admit that he used eggs from his own researchers. And one of his co-authors broke off their collaboration. Then two papers published in the journal Science about the cloned embryos and the stem cell research were found to be fabricated. "Based on these findings, data in the 2005 Science journal cannot be regarded as a simple accidental error but as intentional fabrication made out of two stem cells," the investigators said of his stem cell research.

Two days after the papers were discovered to be fake Dr Hwang held a press conference to apologise and ask for forgiveness. "I ask for your forgiveness and I hang my head in shame … I feel so miserable it's even hard to say I'm sorry." The scientist then went on to blame colleagues for deceiving him. He said most of the fabrications were carried out by fellow researches.

In 2006 the South Korean government stripped him of his license to carry out stem cell research and he was fired from his professorship at South Korea University. He was also charged with fraud and embezzlement. He had received millions of dollars from the state and private foundations for his research.

In October 2009 a South Korean court convicted him of embezzlement over his stem cell research. He was not taken into custody. The court handed down a two-year sentence suspended for three years.
Cloning Research
Dr Hwang still works in animal cloning research at a local institute, but his reputation is in tatters. He perpetrated what many consider as one of the biggest scientific frauds of all time. However, some of his supporters say he is a victim of a conspiracy and that he has still much to offer the scientific community.
They point out that one breakthrough that was independently validated was his team's creation of Snuppy the first world's first ever cloned dog.
Dr Hwang's fabricated work was a huge disappointment, especially as he had seemed so far ahead of other scientists. And although it came as a shock to researchers stem cell science has picked itself up and moved on from his fall from grace.
There is nothing new about scientific fraud, but the hope is that this is an isolated case in genetics and stem cell research.