Who Discovered the Endoplasmic Reticulum ?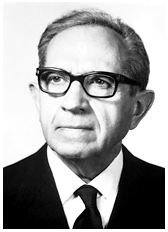 Introduction
The functions of the endoplasmic reticulum, a cell organelle, include; involvement in drug metabolism, facilitating the transport of proteins, and the production of steroids. They were discovered and described by Albert Claude, who is considered by many to be the father of cell biology. He also located the mitochondria.
Albert Claude
Claude was born in 1899 and his entire life was an interesting journey from being born in a relatively small village in the foot of the Alps to working as a British secret service agent to finally being a leading scientist, winning the Nobel Prize for Physiology or Medicine in 1974. This was quite an uphill journey, and a great achievement for a boy who studied in a single room school in a remote region and dropped out of high school. Yet he went on to obtain a university degree and contributed a great deal to research about cell structure.
High School dropout to a World Renowned Scientist
As a teenager he volunteered for the British Intelligence Service during World War I. He was imprisoned twice during the discharge of his duties and was awarded the Inter-Allied Medal for his dedicated service. This also helped him to win a place in medical college (even without a high school diploma) via a special program designed for war veterans. There was no turning back after that.
He graduated with a medical degree from the Université de Liège when he was 29 years of age. After his graduation he worked for short spells at various laboratories including the Kaiser Wilhelm Institute, before he finally moved on to the Rockefeller Institute in 1929. Here he occupied various important positions during his lifetime. He was also a member of various other reputed research institutes including the University of Brussels, where he was emeritus professor.
Research & Achievements
His main achievements came from his studies of the cell. He first published a diagram of the cell's structure in 1945. He made the scientific community realize that the interior of the cell is not a haphazard place, but a very organized structure where everything has a unique role and function to perform.
He was one of the first scientists to use the electron microscope to study cell structure and he was also a pioneer in the area of ultracentrifuge. Finally his research gained world wide recognition when he was awarded the Noble Prize in Medicine in 1974 along with two of his colleagues namely Christian de Duve and George Palade. One of the most famous scientists in cell biology, Claude passed away on May 22nd 1983.
References