CAMP Aircraft Maintenance: Towards Safer Aviation Environment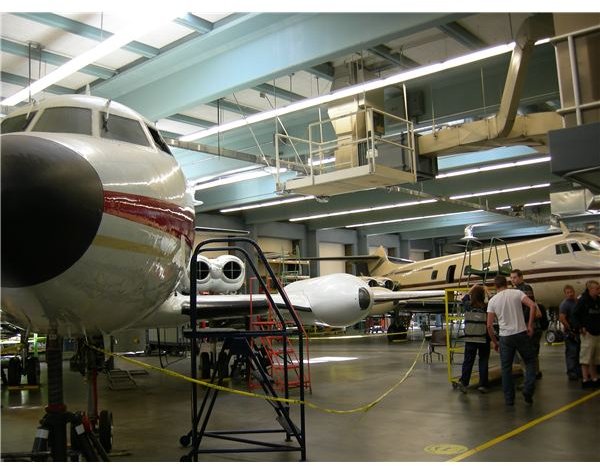 Understanding the Basic Concept of CAMP
CAMP stands for the Continuous Airworthiness Maintenance Program under which routine as well as out of turn checks on various components of aircraft are carried out by trained and certified personnel so as to ensure their serviceability at all times. These CAMP programs are applicable to large commercial aircraft operators who prepare a detailed schedule of the required inspections as per the manufacturer's guidelines and operational specifications. This program intends to keep a check on all those critical aircraft components and systems whose failure in flight could prove disastrous for the crew and the passengers on board.
Each CAMP schedule has its own lists of checks and inspections with defined periodicity as per the requirements stipulated by the FAA. Any CAMP schedule will have the detailed list of items that require inspection, the periodicity of these inspections, the exact method and technology for conduct of these inspections and the qualifications and occupational designations of the personnel authorized to carry out such inspections. These laid down procedures are to be strictly complied with by all operators who fly large commercial aircraft.
Purpose of Incorporating CAMP Aircraft Maintenance
Enhancing the safety of the flying operations in view of the large and complicated systems involved in the commercial passenger aircraft was the primary concern leading to the introduction of the CAMP schedules. The following benefits can be directly expected through the implementation of these programs.
Development of a customized inspection schedule as per the peculiarities of each aircraft type and nature of operations being undertaken by that aircraft.
Standardization of inspection schemes for airliners operating larger aircraft with complex aviation systems.
Better compliance with the stipulated regulations and advisories issued by the regulatory authority.
Improved control over the servicing schedules which implies that planned maintenance activities will not hamper the availability of aircraft for operations.
Closer monitoring of essential components that are critical to flight safety.
Reduced down time of aircraft through On Condition Monitoring (OCM) plans that require components in doubt to be replaced before planned servicing and life.
Creation of an easily accessible electronic database of the performance record of all components covered under the program for future reference.
The overall objective of the CAMP program is to ensure smooth functioning of all maintenance activities by integrating all the servicing schedules under one program.
Primary Schedules for CAMP
Any CAMP schedule is primarily composed of certain mandatory checks with specified periodicity. These checks are categorized under Checks A and B which are considered as the lighter checks and Checks C and D considered to be the heavier ones.
Check A - Conducted every 500-800 hours of flying during overnight halts at airports and may be postponed if required by the operator if certain laid down conditions are satisfied.
Check B - Conducted every 3 to 6 months requiring up to 3 days to be undertaken inside a hanger.
Check C - Conducted every 15 to 21 months or on a defined number of actual flying hours of the aircraft as per the manufacturer's guidelines. This is an extensive process that may take up to 3 weeks keeping the aircraft out of service for that period.
Check D - This is by far the most extensive and detailed check that is carried out on large aircraft requiring about 2 months to be completed. These checks can be postponed under certain circumstances like operational necessity, but cannot be postponed beyond the stipulated time under any situation.
Components of CAMP
The basic components of CAMP schedules deal with monitoring of the engine health usage and condition, management of the inventory of critical components installed and their life and conditions and lastly, scheduling of the servicing activities. The engine forms the most essential system on board any aircraft in flight. Therefore, the monitoring health and performance trends of the engine forms the most vital portion of any inspection schedule. There is specialized software which collects, collates and analyzes tremendous amount of performance data regarding the various components of the engine as part of the CAMP schedule. By keeping a track of the large number of small, but critical components that are part of the aircraft system, the CAMP schedules maintain a close watch on the life expiry dates and actual condition after certain periods of flying. Lastly, the servicing has to be scheduled so as to ensure that the fleet's operational capability is not adversely affected. This requires that all maintenance activities be planned well in advance so that the aircraft spends a minimum possible time being serviced in the hangers.
FAA Regulations for CAMP
Section 91 of the FAR, stipulated by FAA deals exclusively with the various provisions of maintenance activities and procedures pertaining to CAMP. These regulations specify all essential aspects that are required to be complied with while undertaking CAMP schedules by the operators. These aspects include the exact maintenance program, the authority to perform and approve maintenance, certification requirements, preventive maintenance and alteration programs, mechanical interruption summary reports, continuing analysis and surveillance, responsibilities for airworthiness, maintenance organizations, required personnel, airworthiness release logs and mechanical reliability reports. There are special provisions for maintenance activities in case of fractional ownership of the aircraft by different operators and users.
CAMP for Better Flight Safety
The ultimate goal of all airworthiness programs both in operations as well as maintenance is to ensure a safe and efficient flying environment that can undertake a greater amount of aviation activity while keeping the safety margins intact. Through the CAMP aircraft maintenance schedules, this precise objective is addressed effectively by having a close monitoring system in place that prevents unsafe components to be in use on board any of the large commercial airplanes that carry passengers.
References