Special Airplanes That Fly into Hurricanes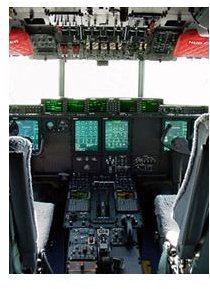 Hurricane Research
Ever since Army Air Force Colonel Joseph Duckworth intentionally flew an aircraft through a hurricane over the Gulf of Mexico more than 60 years ago, scientific research about the behavior of such storms would require special aircraft that fly into hurricanes. People who do this extreme chore for a job are the brave souls from the U.S. Air Force Reserve and the National Oceanic and Atmospheric Administration (NOAA.) These people risk their lives all for the name of science and to quickly gain ground on what makes a hurricane tick. Needless to say that saving people's lives through scientific research is indeed a very humble profession.
Flying into a hurricane is not a hobby. It requires dedication, experience and probably a no-holds barred attitude. But aircraft safety must always come first in this line of work. Special aircraft that fly into hurricanes are not what you could call "heavily modified" per se, but the extensive range of specialized weather and tracking equipment included in the modification process makes these aircraft one of the most sophisticated to ever touch the sky.
Special Aircraft That Fly into Hurricanes
NASA DC-8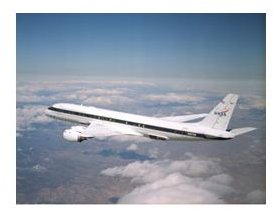 The modified NASA DC-8 is primarily used as a transport aircraft for a variety of science missions. It is capable of flying at altitudes anywhere from 1,000 to 42,000 feet for a maximum of 12 hours non stop. The DC-8 has a 148-foot wingspan that enable it to have a range of 5,400 nautical miles while still gaining the ability to carry more than 30,000 pounds of equipment and cargo. The airplane might look normal from the outside but sophisticated weather and radar equipment make this DC-8 one of the most advanced in the world.
WC-130J Hercules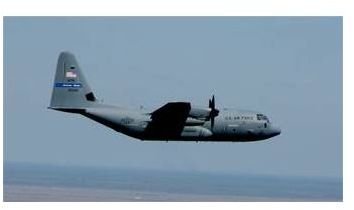 The WC-130J Hercules is primarily used for weather reconnaissance and is configured with the best weather instrumentation equipment to enable it to penetrate storms of varying intensity. It can cruise at speeds of more than 300 mph while remaining airborne for more than 18 hours non stop. Without getting too technical on the details, it would be important to note that the Hercules is equipped with two critical piece of weather instrumentation, namely the GPS Dropsonde Windfinding System and the Stepped-Frequency Microwave Radiometer. The former measures vertical atmospheric profile of temperature, barometric pressure and wind data while the latter is capable of measuring surface winds and rainfall below the aircraft.
NOAA WP-3 Orion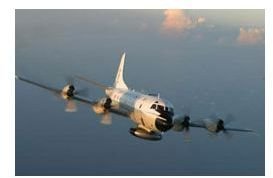 The versatile WP-3 Orion is powered by 4 turboprop engines that give it the capability to fly into a variety of oceanographic, meteorological and environmental missions not entirely dedicated to hurricane research alone. Along with the impressive line of capabilities also boast a wide range of highly specialized equipment including remote sensing radars capable of recording changes in the Earth's atmosphere. The highly robust airframe makes the WP-3 Orion the ideal companion for most high strung and high risk missions. Flying into extreme weather does have drawbacks as the Orion dedicates more than 2/3 of the year for maintenance, system calibration and pilot proficiency training.
Resources and Image Credits
Resources:
Image Credits: