Travelewr Tips:- What Are Baggage Fees For Different Airlines? How to Beat Checked Baggage Fees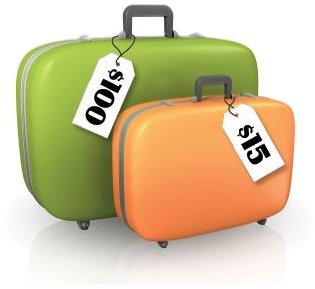 Travelling by Air? Check the Weight of Your Baggage Carefully!
Travel by airline in many respects, can now be considered to be on the way to becoming an "a la carte" business. Paying for your flight is just the beginning of a raid on your pocket; because everything after that is an extra and you must ask yourself, what are baggage fees for different airlines? The results of this question could be something of a shock after checking your baggage! There are all kinds of exceptions to these fees, especially for certain classes of frequent flyers and military personnel. The fees are cumulative and are doubled for round-trip travel. It is now becoming obvious, that airlines are relying to a great extent on ancillary charges such as baggage fees and therefore passengers must be aware regarding means of avoiding or reducing them. Attempts are being made to rationalize these increased fees, by suggesting that it is an original means to present their customers, with the convenience of a pre-paid online check-in facility.
Diiferent Airlines, Different Fees
So what are baggage fees for different airlines? Here are few examples:
Presumably, as a result of greatly increased fuel costs, some companies such as American Airlines charge passengers a fee of $15, for the checking of one bag. This came into effect about six months after certain other major airlines placed a fee of $25 for a second bag check-in. On the international scene, Air France allows the free check of one item on flights between the United States, Canada and Europe, but each item is limited to a weight of fifty pounds. A second bag check will be subject to a fee of $50, but there is a 20% discount for baggage fees paid online.
Pack Carefully to Reduce Costs
A primary consideration is the weight of your baggage. In addition to the $15 bag-check fee, on domestic flights, airlines will charge you an average cost of $50 in respect to any item that exceeds the 50 pound weight limit. It does now seem that you must treat your packing as a military style maneuver. Take only essential items; consolidate and plan your packing arrangements into baggage that can be taken on board, Research the different airlines for preferential prices and incentives.
Reduce Your Baggage Fees
It is worth keeping in mind how to beat checked baggage fees. Becoming a "frequent flyer" may be worth considering. As an example, United States Airways has a system whereby all its frequent flyers are exempt. These include passengers flying to and from Europe or Asia and Star Alliance members. Add to this, unaccompanied minors, first class passengers, active duty military personnel and you will find that there are always some options open to you!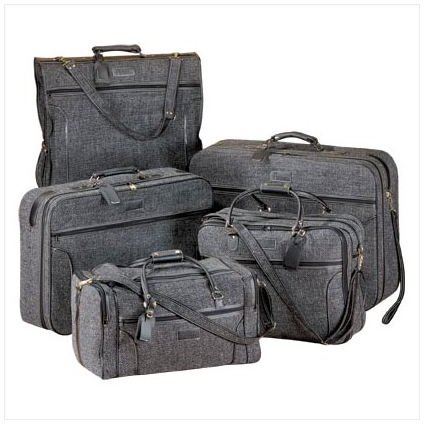 References and Image Credits
https://www.smartmoney.com/spending/deals/how-to-avoid-paying-airline-baggage-fees-23340/#ixzz19Hu4UtxI
www.airfarewatchdog.com/blog/3801089/airline-baggage
https://budgettravel.about.com/od/airfarescruises/tp/majors_bagfees.htm
https://www.expedia.com/daily/flights/airline-fees.asp
https://www.msnbc.msn.com/id/31854578/ns/travel-travel_tips/
Image Credits:
https://pauljenkins.tv/blog/high-baggage-fees/
https://blog.pappastax.com/index.php/2010/01/29/irs-says-airline-baggage-fees-not-taxable-income/