Sample Letter for Introducing a New Employee: How to Introduce a New Hire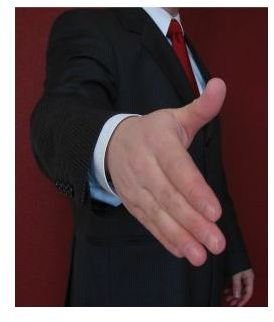 What to Include in a Letter Introducing a New Employee
When writing a letter of introduction for a new staff member, you want to do more than tell your employees the new hire's name. Begin by stating which position the new employee is taking on and a brief overview of what that position entails. You should also note names or positions of personnel who report to the new staff member, as well as the supervisor to whom he or she reports. If the new employee is heading up or taking over any particular project, list these in a positive, motivational manner.
Offer some history on the employee, particularly details that make this person ideal for the position being assumed and skills from which others in the office will benefit. Throwing in some personal details can help put a real person to the name and generate feelings of goodwill.
Provide details regarding the new staff member's first day and the location of his or her office or other contact information. If you are hosting any sort of "meet and greet" during business hours, include the particulars on this as well and encourage employees to attend.
Sample Letter Introducing New Employee
Here is a sample letter introducing new employee.
Dear Davis Industries Family (or Employees):
Please join me in welcoming Douglas Wilkinson as our newest team member. Doug is taking on the Development Coordinator position as of March 4. He will be the overseeing the upcoming marketing development planning committee and has some exciting ideas regarding a television campaign that can take Davis Industries to the national level. Doug reports to Jim Medina and will work in tandem with Bev Fuller. Laurie Rowe will be Doug's assistant on an as-needed basis.
Doug comes to us from Allied Warehousing in Duncanville, where he was Business Development Project Specialist. In this position, he identified opportunities for improvement, made constructive suggestions for change and helped brainstorm solutions. He has a Bachelor's degree in business as well. In addition, Doug played outfield for the Duncanville Church of Christ's baseball team and is looking forward to trying out for the company team.
There will be an informal staff lunch in the conference room at 12:30 on March 4. Please come and introduce yourself. Pizza and soft drinks will be provided. If you are not able to attend, stop by Doug's office any time next week. He will be on the second floor in the currently vacant office across from the client meeting room. Doug's extension will be 207 and his email address is [email protected], so be sure to update your contacts list.
Thank you for showing our newest team member the ropes.
Warmest Regards,
Darrin Davis, CEO
Deliver the letters to your staff members several days before the new employee starts, if possible. Sending the letter via email is sufficient, although a printed and signed note provides a more personal effect.
Please be sure to check out the other tips and strategies found in Bright Hub's HR Guide for Recruiting and Retaining Employees.
Image Credits
Introduction: sxc.hu/Henk L