An Overvierw on Time Tracking for Temporary Workers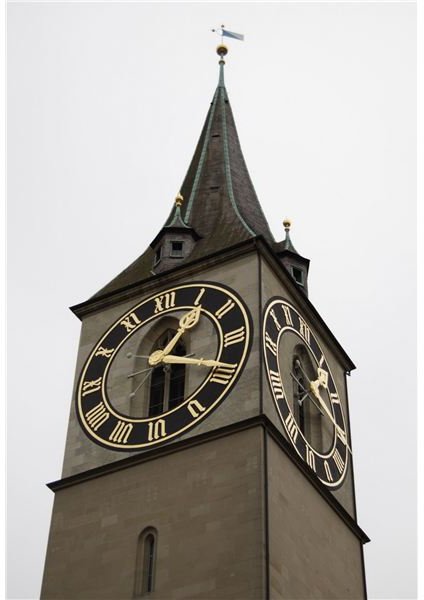 The presence of temporary workers, many of whom work part time or flexible hours, or from home is now an inevitable part of any workforce. While most temporary workers are paid on a piece-rate basis or based on output, many others work on hourly or time basis, and a primary challenge of organizations is to keep track of the time of such temporary workers. The nature of the work and the different geographical work locations make much of the traditional time tracking methods such as electronic swiping, time cards, attendance registers, and other methods not suitable for temporary workers
Image Credit: Wikimedia Commons
Time Tracking Software
One effective method of time tracking for temporary workers is the instillation of desktop time tracking applications on your computer. Such applications track the time spent on various projects, and very often take screenshots automatically, or automatically generate time sheets as proof of work. Another alternative to installing a desktop application when the temporary employee works from diverse locations, is online time tracking software.
The market is flooded with many job time tracking software, all offering a host of functions, and much of them are freeware. Some of the most popular time tracking software programs include:
TraxTime Time Tracking Software
Dovico Timesheet Tracking Software
Project Clock Pro Time Tracking Software
Responsive Time Logger Time Tracking Software
VIP Time Log Software
TimeWriter Time Tracking Software
Proof Hub Project Management Software
A simple alternative to time tracking software is to assign work to temporary workers through the company portal or intranet, and capturing the log in details from such sources. This, however, works only when the job is routine and entails using a computer.
Mobile Solutions
The major limitations of time tracking software is their inability to track offline work, and technological limitations such as computer crashing, and power outages. The advancement of technology has redressed such limitations largely by facilitating mobile time tracking solutions. Such mobile solutions work on smart cell phones, BlackBerry, Palm, and other wireless handheld devices usually integrate seamlessly with the office computer, making tracking time easy and less error prone. Such applications work by opening up a connection from the employee's mobile device to the central task logging database.
Examples of mobile time tracking system include TimeWatch, a BlackBerry application that allows employees to clock in and out using mobile devices, and AllTime, a Palm OS application logs the time spent on projects and transfers the data to the company payroll and billing systems.
Integrated Approach
One effective way of time tracking for temporary worker is integrating the employee time tracking system with a project time tracking system, by capturing the information of work done by each worker from the project time tracker.
This and other integrated time tracking systems require major involvement of the employee's direct supervisor or pointsman in the organization. The temporary worker's supervisor needs to keep a log of the time worked by the worker based on the reports submitted, interactions during work, estimates based on work submitted, review of employees time sheet claims, and other parameters.
The role of human resources and the traditional time office is limited in time tracking for temporary workers, and success in keeping track of temporary worker time depends on the involvement and commitment of the line managers and the availability of seamless technology.