5 Office Holiday Meeting Ideas for Any Holiday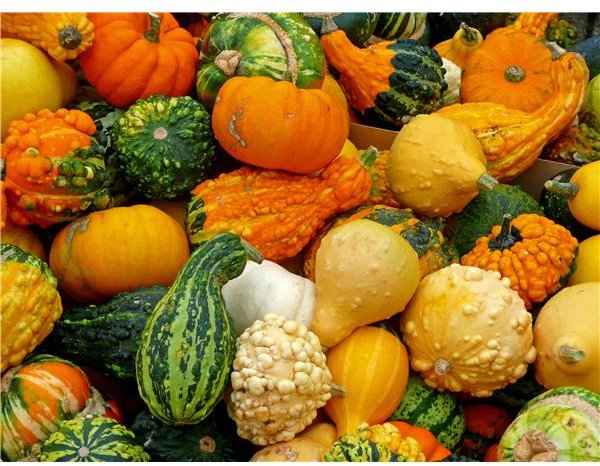 Whenever a holiday is approaching, the question arises whether or not there will be an office holiday meeting. The main problem is that often, no one comes up with any good or new ideas. If you face this problem, here are some great office holiday meeting ideas that will keep the meetings exciting.
1. Christmas
Though not everyone celebrates Christmas, it's still a great opportunity for an office holiday meeting. If you want to keep it neutral, you have to avoid typically Christian Christmas symbols such as a Christmas tree. You can easily call it an end of the year party rather than a Christmas party or even a "holiday party."
Why not order a buffet and listen to music while you and your employees sit together, eat and talk? It doesn't have to be a huge party each time in order to make your employees feel appreciated and have a fun time together.
2. Thanksgiving
Thanksgiving is normally a holiday one spends with the family. If you still want to get together with your employees, maybe as a sign of gratitude for a good year's work, you should ask well in advance which date would be best to hold the event. You can have the holiday meeting a week in advance or a week after Thanksgiving so that all your employees can celebrate with their families and at work.
As everyone already has the traditional Thanksgiving dinner with their families, you should do something else. If your office holiday meeting is before Thanksgiving, you could, for example, go bowling and give the winner a turkey for his or her Thanksgiving dinner as a prize. Should you decide to make it afterwards, you could ask everyone to bring some of their leftovers and make it a potluck party.
3. Halloween
A Halloween party can be held in the office as it would be much cheaper than going somewhere else. Ask your employees to bring along some special Halloween dishes and to disguise as some spooky being, e.g., vampires or zombies. Then you can decorate the office rooms with fake bats and spiders, pumpkins and garlands in black and orange. Ask someone to play the DJ for you or just play music from CDs that can be heard all over the office.
4. Beach Party
You don't necessarily need a real beach to have a beach party. You can hold the event right in your office. Decorate offices with mussels, dried starfish and small amounts of sand, garlands in bright colors and palm leaves. Give each employee an aloha shirt and a lei upon arrival.
During the beach party, you can play typical beach games like limbo and hand out cocktails to drink (non-alcoholic is best).
5. Mystery Dinner
A mystery dinner is a dinner and theater all at once. You need some people who will play the various parts, i.e., one is the victim who is being murdered and another one is the culprit. The other employees need to find out who the culprit is and how he murdered the victim. At the same time, you all have dinner. There are some event agencies or restaurants who offer those mystery dinners but with some creativity, you can easily organize your own.
Watching the Costs
No matter which of the office holiday meeting ideas appeal to you, there is always a possibility to keep the costs low. When you can hold the meeting in your own office, for example, you don't have to pay for renting a space. Then there is always the possibility to cut costs by ordering a good but cheap buffet instead of going out to eat. The Halloween and Thanksgiving leftover party ideas even suggest that you ask your employees to bring something in for potluck fun. The rule is: The more you involve your employees in planning and organizing the office holiday meeting, the more can you cut costs.
Image Credits
Gabriele genannt Gabi Schoenemann / pixelio.de