A Review of Salary Surveys for Human Resources Professionals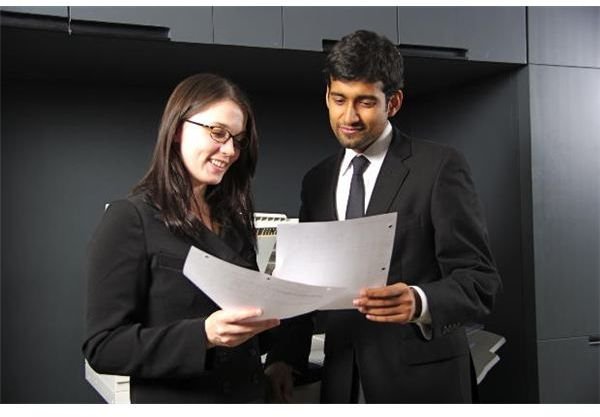 Salary surveys for human resources professionals indicate that those who work in this challenging field can expect to make above average wages for many occupational types. As with many job types, the wages that any human resources professional can expect will be dependent on an individual's education, work background and level of responsibility. In addition, salaries for human resources professionals can vary by geography, the type of organization and industry that the HR person works in.
Human resources is a demanding field that provides many opportunities to work with both employees and organizational leaders – where a real difference can be made. These opportunities can include many areas of personnel management, from recruiting and benefits administration to training and development of key employees. All of the roles of a human resources professional are vital to an organization's strategy of meeting its objectives as well as offering a better place to work. Here are some 2009 and 2010 figures that indicate what the average salaries are for general job levels in human resources.
Human Resources Staffing and Recruiters
In most organizations, there are staffing and recruitment specialists who screen, recruit, interview, check references, run background checks and place candidates into open positions. The United States Department of Labor and Statistics 2009 salary surveys for human resources professionals who work in this area indicate that they can expect to earn between $28,370 to $87,090 per year, with the average salary being approximately $54,530 annually. In addition, most staffing and recruitment specialists have the opportunity to earn commissions based on employee retention rates and the candidates they place into jobs, ranging from 2%-10% of the estimated annual salaries for each candidate.
Human Resources Assistants, Generalists, Training and Labor Relations Specialists
There are a wide range of opportunities to work for organizations of all sizes as an human resources assistant, generalist, trainer or labor relations specialists. Generalists and specialists are responsible for a majority of record keeping while training and labor specialists work directly with employees to develop their work skills. This work requires having at least a general background in human resources work and a two-year or more college degree in HR. The 2009 government salary surveys for human resources professionals at this level indicate that they can expect to earn between $27,360 to $94,470 per year in most regions. Those who work with larger firms or the government can expect to earn more than those who work for smaller companies and non profits.
Human Resources Compensation and Benefits Specialists
In addition to handling the routine personnel issues that arise, human resources professionals may focus on key areas such as wages, compensation and benefits administration. Benefits and compensation managers process, design and plan everything from payroll and health benefits to employee wellness programs and employee of the month incentives, to ensure the well-being and fair compensation for employees at all levels. This work can be done within an organization or independently as part of a benefits or payroll processing firm, but it requires specialized training and a greater span of knowledge. In 2009, the US Department of Labor salary surveys for human resources professionals revealed that benefits and compensation specialists earn between $50,590 to $148,390 annually, which is higher than many other areas of human resources.
Human Resources Managers, VP's and Directors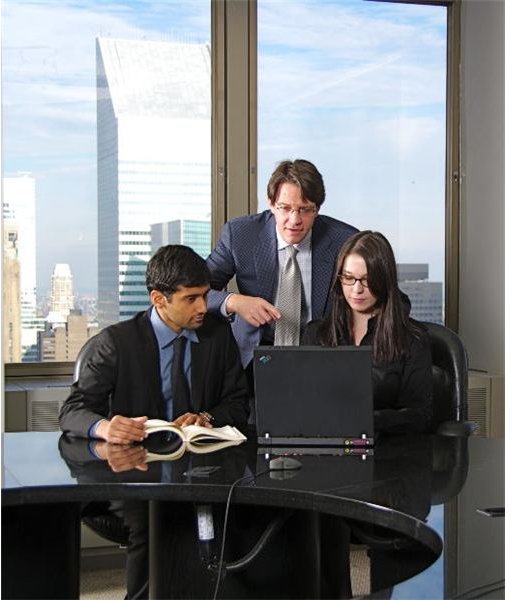 At the very top of the food chain in terms of human resources work are HR managers, executives, VP's and directors. These highly skilled professionals have advanced degrees, industry recognized certifications and many years on the job handling all areas of personnel management, human resources strategy and planning. They are the leaders within both their industry and human resources, well respected, and usually in charge of all aspects of HR management from an organizational standpoint. Generally, human resources managers, directors and executives earn between $58,490 to $164,270 per year, with the average earnings around $134,000 annually. In addition, many executive level HR professionals may enjoy traveling and other corporate perks as well as being able to make the decisions which can positively impact many employees on all levels.
References
US Dept Bureau of Labor and Statistics, May 2009
O*Net Summary Reports as of 2010
Image Credits:
HR Salaries - (MorgueFile)
Senior HR Executives - (MorgueFile)