A Sample Change Management Job Description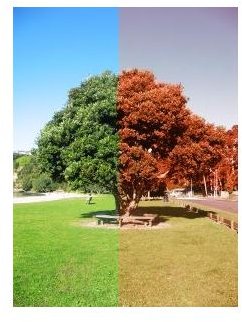 An Ideal Change Management Job Description
In a dynamic global business environment, the organizations need to acquire quick ability to change and adapt to new situations and constantly reinvent themselves in order to prolong their survival. To facilitate a smooth change, business organizations need to hire change management professionals who can support successful and efficient organizational change. Change management job description should be sufficiently clear so that the person who is given the job understands his or her responsibilities with full clarity of mind.
Job Description: Change Management Specialist
The primary job of the Change Management Specialist will be to ensure that the new change initiatives introduced into the organization help to further the organizational objectives and fit in completely with its corporate vision and mission. The change initiatives or projects within the organization will include changes to technology and systems, changes to business processes and changes in organizational structure and job roles. The role of the change management specialist will be to create conditions for a smooth transition to changes with least resistance from the employees and maximum enthusiasm to adapt to the change.
Coaching and Mentoring to Implement Change
The second part of change management job description includes the role as a coach or a mentor for the organization to implement change. The change management specialist will strive to achieve quick adoption of change and ensure efficient understanding and training in order to achieve organizational proficiency to handle new initiatives and projects. He will perform the role of a coach or mentor for senior managers of the organization to assist them in fulfilling their role as change sponsors for their respective departments and teams. He will also engage with key project teams to help them integrate their projects with crucial change management initiatives undertaken by the organization.
Specific Roles and Responsibility
Primary attention to the people side of change. Create a structured change management implementation strategy so that there is consistency in adopting change for every employee, every project team and every department.

Identify the most expected and potential points of resistance to change. Develop counter strategies to reduce the resistance and address the doubts and uncertainty surrounding the change to foster a positive acceptance of change.

Create specific change management plans with respect to training and orientation of employees. Training will lead to the path of least resistance to change and maximum utilization of the new initiatives for the company.

Establish parameters to measure the early adoption, effective utilization and proficiency to new change initiatives for individual employees as well as groups or departments.

Identify deviations in performance from the change standards and implement strategies for corrective action to achieve full organizational adoption to change.

Continue to maintain a close engagement with specialists from the HR, training and communication departments to ensure a smooth transition to change and organization-wide successful implementation of change initiatives.
Photo Credit: www.sxc.hu k_vohsen