10 Ways to Manage Diverse Employees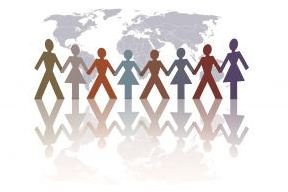 The Diverse Employee Workplace
A majority of modern management gurus are of the opinion that human capital diversity is good for the business organization of today, considering that many companies are operating in an increasingly globalized business environment. A large number of organizations are providing equal employment opportunities irrespective of the nationality, race, gender and cultural backgrounds–all over the world. However, to manage diverse employees is a different challenge compared to managing a highly homogenized group of employees. The following is a list of some key tips that can help you supervise diverse employees effectively and bring the best out of all of them individually and as a team.
1. Frame a Company Policy to Encourage Employee Diversity
When there is a clear policy that encourages employee diversity in terms of gender and ethnicity, it positions the organization as a true "Equal Opportunity Employer" in letter and in spirit. This is one of the best ways to create the right public perception about the company and to build the confidence of its employees and reassure them that everyone is treated at par within the organization. Being a law-abiding organization in terms of non-discrimination is one thing, but using diversity as the company's strength and encouraging it consciously is the hallmark of a truly global organization. Therefore, having a firm and clearly stated corporate policy to this effect can serve as a key trust-building measure for the employees from diverse backgrounds and cultures.
2. Have a Diverse Representation of Senior Management
If the board of directors and other top management personnel are drawn from diverse backgrounds, it goes a long way in assuring the employees that the organization is truly diverse on paper as well as spirit. On the other hand, having a lop-sided representation of only one segment in key management positions can convey a wrong message to the employees from diverse backgrounds.
3. Set-up a Proactive Conflict Management Mechanism
A diverse organization is more likely to face internal conflicts between the employees or between employees and management. Therefore, an effective conflict management system should be evolved between the HR department and senior management for swift and efficient resolution of such conflicts.
4. Orientation Program for New Employees
It is worthwhile to invest in a comprehensive orientation program for new employees because it saves time and resources in the long run. The program helps to integrate new employees from diverse backgrounds into the common corporate culture of the organization.
5. Adequate Communication Between Employees and Management
To manage diverse employees, it is imperative that there should be ways of interaction between employees and management from time to time. Accessibility to management allows employees from diverse backgrounds to address their concerns directly and feel more reassured of their status within the organization.
6. Job Descriptions should Consider the Employee Diversity Factor
The role and responsibility designated for each employee should match with their diverse background as far as possible. For instance, people from different nationalities may have different linguistic expertise and cultural understanding, which can be leveraged by assigning them appropriate tasks that make use of their special strengths. This can help to achieve the highest productivity per employee for the organization.
8. Motivational and Mentorship Programs
The company should organize motivational talks, seminars and interactive sessions with the help of in-house managers or outside professionals for the diverse workforce. This can help in managing diverse employees and maintaining their team spirit and camaraderie with one another.
9. Organize Events and Celebrations
A great way to keep diverse employees together is to organize events such as an office party, a picnic, or even a weekend trip for the employees where they all get an opportunity to interact and understand each other better. Small celebrations and events can go a long way in developing employee loyalty and provide a human touch to the organization.
10. Be Sensitive to Cultures, Ethnicities, Genders, and Generations
Employers in the US are mandated by law to treat all employees the same regardless of their diversity. However, a sensitive management goes the extra mile and makes an attempt to understand and address the challenges of adjustment and adaptation faced by employees from diverse cultures, nationalities and backgrounds. Diversity can be turned into a great competitive advantage if the management knows the art of managing diversity with sensitivity and care.
Photo Credit: www.sxc.hu spekulator