Challenges and Issues in Talent Management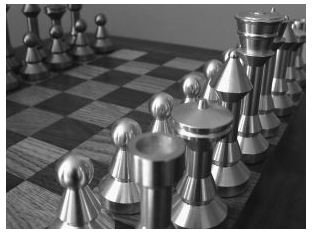 Current Challenges in Talent Management
Talent management is both an art and a science that must be used effectively by an organization to achieve its corporate objectives. In the 21st century there are new challenges of globalization before the business organization, and new issues in talent management to deal with. Employee aspirations are high and there is an intensifying competition among the companies to attract and retain the best talent, even in the midst of downsizing, cost cutting, mergers, acquisitions and alliances. In this scenario, it is imperative for the organization to focus its attention of smart talent management in order to be successful in an increasingly complex and competitive global economic environment.
An Intensified War for Global Talent
Talent hunting is no longer confined only to a single country. Multi-national companies are looking at the whole world as a common market and as a result, the geographic and cultural distinctions of talent are also blurring. There is a dearth of high-caliber talent even as the world economy goes through a prolonged situation of economic slowdown. Managements have increasingly realized that to survive and compete in the 21st century, they need to hire world class talent. So while maintaining a delicate balance between its human resource budget and the costs of hiring top-notch talent, there is a serious contention to attract the best available managerial talent for the organization.
Greater Stress on Upgrading Internal Talent
Re-training of existing employees and upgrading their skills to match with the latest tools and technologies is at an all-time high. Employees are also realizing that unless they upgrade their learning, there is little chance of surviving in competition against fresh talent that is available at a cheaper cost and is equipped with the latest knowledge. Companies are also willing to retain their existing employees with proven loyalty and experience, as long as they are willing to rise up to the new challenges of a global economy.
Increased Consciousness as an Equal Opportunity Employer
US law mandates every company to be an equal opportunity employer. However, the aim must not merely be to abide by the law, but to be enthusiastic and proud about the company's image as an "Equal Opportunity Employer." One of the key issues in talent management and talent retention is how spirited is the company's approach toward encouraging top talent from diverse backgrounds, and whether there is a greater consciousness to improve cultural, global and gender-based equity in the company's talent mix. Therefore, a sensitive handling of human conflicts and providing fair opportunity to all employees for career growth and recognition within the organization is a key requirement to run the organizational machinery effectively.
Managing the Outsourcing Challenges
One of the burning current issues in talent management is the rising phenomenon of outsourcing of local jobs and hiring of cheaper employees from the developing world in order to survive and compete in a tough global economy. There is a need to maintain a very delicate balance between hiring of foreign workers at lower costs and providing sufficient opportunities for local talent. Outsourcing appears to be a compulsion of the current times and organizations must find innovative ways to cut down their costs without discouraging or downsizing local talent. This requires a combined effort in skill enhancement and achieving higher productivity to justify the preference of local talent over offshore talent.
Photo Credit: www.sxc.hu prototype7