10 Evergreen 25th Anniversary Employee Gifts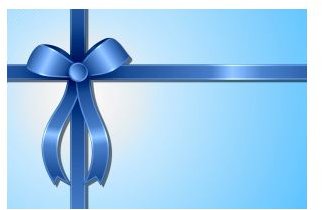 10 Anniversary Gifts to Mark 25 Years of Dedication
Spending twenty-five years with the same company is an extraordinary achievement and speaks volumes about both the employee and the employer. Steadfast employee loyalty is a rare event in today's competitive business environment and it takes exceptional commitment from both the individual and the company to achieve this ideal goal. The event is rare enough to deserve a commemoration or recognition of the employee's long career with the organization in the form of a gift or award. Here are 10 ideas for 25th anniversary employee gifts that you may consider for the occasion.
1. 25th Milestone Plaque or Trophy
One of the timeless ideas for marking the 25th anniversary of an employee is a silver plaque or trophy that highlights the achievement. The advantage of this gift is its uniformity for all employees who achieve this milestone. Secondly, it can be personalized and engraved with the employee's name and position in the company. This great gift idea lasts forever and is something the employee can display with pride.
2. Classic Timepiece
High quality clocks and watches are a great symbol of the years of relationship between the company and the employee. Engraving is possible on both clocks and watches to make it a more personalized gift for the employee.
3. A Laptop or a Mobile Phone
If the budget for the 25th anniversary employee gifts allows, a notebook computer or a new generation mobile phone can make an excellent choice for a gift. You may choose the latest iPhone from Apple or any of the Sony Vaio range of laptops, or a similar exclusive gadget that's a popular and desired brand.
4. Paid Holiday Package for Two
After 25 years of tireless service, your employee deserves a break to rejuvenate and gear up for the remaining part of his innings with the company. Therefore, an ideal milestone gift can be a paid holiday package to an exotic destination for two, with compliments from the company.
5. One-year Membership to a Health Club
A very thoughtful idea for a 25th anniversary gift for an employee can be a prepaid membership to a renowned Health Club near the employee's residence. The duration of membership can be six months or one year or more, depending on the budget for the gift. It will be highly appreciated because it shows the company's concern for the employee's good health and well being.
6. Dinner With a Top Executive
If it is feasible, the employee who complete 25 years of service with the company can be honored with an exclusive dinner with the chief executive office or the president of the company. It may be just a one-on-one dinner or include the spouse to make it more intimate and personalized.
7. Collector's Pen Set
If it is known that the employee has a fascination for high quality pens, a great idea for a 25th anniversary gift can be a luxury pen set from a world renowned brand such as Mont Blanc or Cross. There are high end pens available in different price ranges so you can easily find one to match your budget.
8. Necktie and Handkerchief Set
Some employees love to wear a graceful tie with a matching handkerchief. If you have an employee you know is fond of this fashion, an ideal gift can be a high-end necktie and handkerchief from a legendary brand such as Hermes.
9. Gift Certificate
Presenting gift certificates of prepaid denominations is also popular nowadays. You can choose a gift certificate from a favorite store that the employee is known to visit. It allows the freedom to buy any product of the recipient's own choice. Make sure to choose gift cards that have no activation fee.
10. A Classic Set of Books or a Painting
If the employee is an avid reader in his or her spare time, or has an appreciative eye for works of art, you may consider gifting a fine collection of books or a high quality painting to adorn the employee's home. It will remain a wonderful reminder of the 25th anniversary milestone. You might even consider the latest Amazon Kindle e-reader on the market as a great recognition gift.
Photo Credit: www.sxc.hu fangol