How About Christmas Volunteer Work Instead of an Office Party?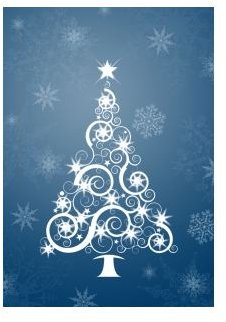 Volunteering Time in Place of an Office Christmas Party
Office Christmas parties are a great tradition that most companies have followed even during difficult economic times. However, the continuing conditions of rising joblessness and other economic challenges in recent years have made many people wonder about the idea of excessively lavish Christmas parties. There are quite a few companies that are coming up with a more sober thought of Christmas volunteer work instead of the office party. The idea is that instead of coming together for an obligatory office Christmas party, the employees can volunteer their time for a local charity to help the under privileged.
Instilling a Sense of Social Responsibility
By replacing the annual office Christmas party with volunteer work, the company gets an opportunity to reinforce a sense of social responsibility among employees. The organization exists because of society and each must give back to society. There is no better way to do this than volunteering your time around Christmas when many charities are looking for volunteers to spread a cheer among the needy ones, whether they are sick, poor, destitute kids or the elderly at retirement homes. This noble gesture of volunteering time in place of a Christmas party also helps employees to understand the spirit of the company they work for. It helps to underscore the core values on which the company's foundation has been built.
A Positive Team Building Event
Volunteer work with office colleagues goes a long way in building team spirit within the organization. People are initially hesitant and slightly unsure of how they will be able to conduct themselves as a cohesive team in an entirely different setting such as working at a soup kitchen. But once they are there, it invariably turns out to be a positive experience and brings out the best in people as individuals and as a team. The majority of people who go through this experience once, hope to repeat it the next year. It improves the level of understanding and tolerance within the organization as the employees get an opportunity to see each other's softer side of life away from office and business.
Exemplary Corporate Image
Opting for Christmas volunteer work instead of an office party says a lot about the business organization and its ethos and character. It gains the attention of business associates, clients and other people who are intimate with the organization. It inspires other companies to contemplate on the same lines and sets a healthy trend for the society. Giving gifts or checks for charity is common among socially responsible business organizations. On the other hand, company employees volunteering their time for charity work and skipping the office Christmas party is something that stands apart from everything else. It differentiates the company's image from the run-of-the-mill corporation that does not dare to think outside the box.
Photo Credit: www.sxc.hu ontzy