10 Great Ideas for Employee Weekly Rewards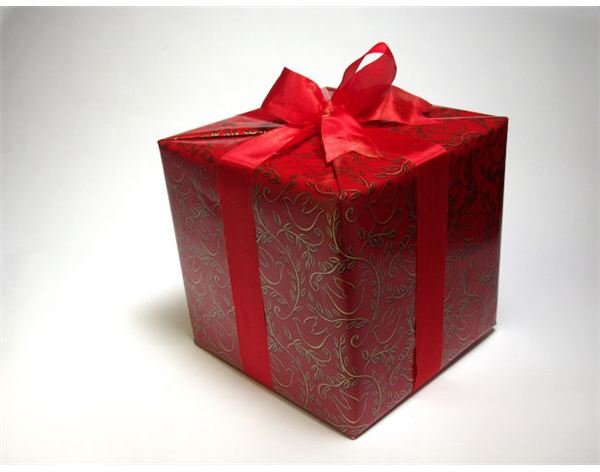 A Little Recognition Goes a Long Way
Rewarding your employees and recognizing them for the value they add to your organization is the easiest and most cost-effective way to motivate them and reward them. Here are ten great ideas for employee weekly rewards programs.
1. Thank them! This is the easiest one to pull off. At the weekly staff meeting, choose one employee who has gone above and beyond the call of duty and publicly thank him. The other staff will be motivated to be the person of the hour at next week's meeting.
2. Let them be a "trophy" employee. Award a trophy for employees who live up to the company's ideals and values by awarding them a small trophy. Keep it light and make it fun. Award a trophy for the person who makes the best pot of coffee, or the person who has taken extra time to help a new employee.
3. Let them plunder your booty. Take a small box and attach a padlock to it. This is the office "treasure chest." Each week, give the key to one outstanding employee and allow him to select a prize from the chest. Prizes can be anything from movie tickets to gift cards or special books.
4. Treat them to a feast with kings. Choose one employee weekly to have lunch with the president or other "head honcho" in the company. Not only will your employees appreciate the honor, they will have the opportunity to learn valuable information that can help them better perform in their jobs.
5. Fill their heads with knowledge. Each week, select one employee to attend a professional development workshop, presentation, or seminar. This is a double benefit to your organization. Not only will your staff be motivated to work harder at their jobs, they will also gain valuable information that is of use to the company.
6. Give them time. Nothing will motivate your employees more than the gift of time. Treat one staff member with an occasional Friday afternoon off to reward him for excellence on the job. He will return on Monday morning refreshed and inspired to reclaim his spot on the honoree list for the week.
7. Thank their families. Your employees have lives outside of work, and you can include their families and friends in your weekly employee rewards programs. Allow one employee to select a gift or a prize for a loved one or friend. This can be a dozen roses sent to a spouse, a toy for a child or grandchild, or two tickets to a show or concert.
8. Create great drawings. Create a weekly drawing for a large prize to be awarded at the end of the month or quarter. Each week, one employee is awarded an entry into the drawing. At the end of the period, give away a large-ticket item such as a bicycle, treadmill, or vacation prize.
9. Send them packing… With a laptop, that is. Each week, allow one employee to work outside with a company laptop, weather permitting. This is especially rewarding if your office is near a body of water or a park.
10. Spread the news. Publicly acknowledge and thank your outstanding staff every week in a company-wide email. This is a powerful way to boost morale and encourage excellence.
When planning your employee weekly awards program, keep in mind that your staff is your company's most valuable resource, so make sure you thank them–and thank them often.
Image Credit
Morguefile photographer MConnors