A Survey of Performance Appraisal Methods: Comparing the Pros and Cons of Each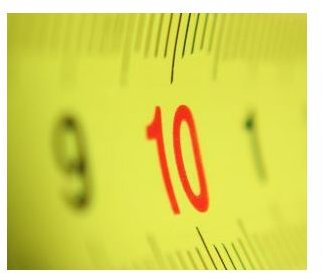 Different Methods of Performance Evaluation
Performance appraisal is a critical management tool to evaluate the performance of employees and their contribution to achieving the organization's goals. Different companies employ different performance appraisal methods to assess individual performance. Each method has its own pros and cons because performance cannot be objectively quantified 100% accurate in each and every case. Therefore, some amount of subjectivity gets introduced into each method.
Management by Objectives (MBO)
One of the most contemporary and widely accepted approaches that is used in place of conventional performance appraisal techniques is MBO. This is a more involved process that begins from goal setting and ends with evaluation of the results and measurement of deviations from the goals. It involves constant engagement with employees aiming to enhance their performance through constant monitoring and correcting deviations along the way. The emphasis here is on not just assessing the performance, but also providing regular and specific feedback to the employee so that he gets an opportunity to improve his performance by addressing the specific issues of concern. A large number of organizations are adopting this method of performance appraisal because of its more comprehensive approach.
Critical Incident Method
The manager or the supervisor evaluates performance on the basis of certain specific incidents or behavioral actions, whether positive or negative, within a given period of time. The appraiser keeps a note of such specific incidents throughout the evaluation period and makes a final assessment at the end.
Graphic Ratings Method
This is one of the traditional ways to appraise an employee's performance. The manager keeps a ratings form where the employee's behavior and actions are rated on certain specific parameters outlined in the form. Based on these ratings a final appraisal is prepared by the manager.
Weighted Checklist Method
In this case, the manager who is intimately familiar with the jobs under evaluation prepares a comprehensive checklist of what constitutes an effective or ineffective behavior on the job. Each item on the checklist has a different weightage depending on its significance and impact on the company's goals. This helps to achieve a more objective and quantified appraisal of individual performance.
Performance Ranking Method
In this method, each employee's performance is not evaluated in isolation, but in comparison to other employees. The performance is ranked for the entire group of employees from best performer to the worst performer. In this case, the appraiser compares individual performances to determine the benchmarks of performance, and then rates each individual based on those benchmarks.
360 Degree Performance Appraisal
The 360 degree performance appraisal method employs multiple approaches to evaluate individual performance. The manager makes assessment of an employee based on certain parameters and also makes comparisons between performances of different employees. This method also includes confidential feedback of employees and supervisors. Subsequently, all the data is put together and analyzed to have a comprehensive performance evaluation of an employee.
Photo Credit: www.sxc.hu kliverap