3 Easy Tips for Records of Employee Discipline Acts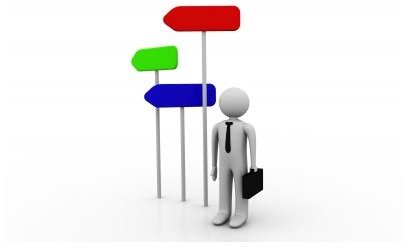 Employee Warnings Are Inevitable
Constant absenteeism, tardiness and even workplace bullying are top reasons these days you need to keep of record of employee discipline acts. With employee lawsuits always on the rise, you need to document in writing these types of warnings—verbal warnings are a thing of the past.
If you need some tips for keeping employee discipline records, you've come to the right place! Here, I offer three methods to ensure you're doing it right.
Image Credit (Freedigitalphotos)
1. Electronic File Sharing Records

More companies are utilizing electronic file sharing software such as Microsoft SharePoint and Office 365. These are great ideas for mid to large size companies that have satellite offices, multiple office managers, and a home office human resources department.
Depending upon the size of your business, to keep effective electronic records of employee discipline and warnings, once the warning is received by the employee, these document sharing tools allow for uploads along with set passwords for who can view the employee warning.
Satellite managers can upload a signed copy of an employee warning to the home office HR department to keep it safe and secure. The home office HR department can utilize these software solutions to create electronic folders for either satellite office warnings or individual employee folders that can be password protected and a snap to retrieve when needed.
Screenshot by author courtesy of Microsoft SharePoint website.
2. Employee Files – The Old Fashioned Way
For smaller companies, you probably have a standard employee recordkeeping system and if you do it right, each file should be a multi-tiered file where a place for discipline acts or employee warnings are kept.
Here, the employer must make two copies of the employee warning. One signed copy will be given to the employee and the other should be placed in the employee's file under their disciplinary tab.
With this old fashioned way of recording employee discipline, the HR manager, supervisor or business owner, can access all disciplinary acts for each employee in their file all in one place instead of searching through the entire employee file.
3. Discipline & Warning Binders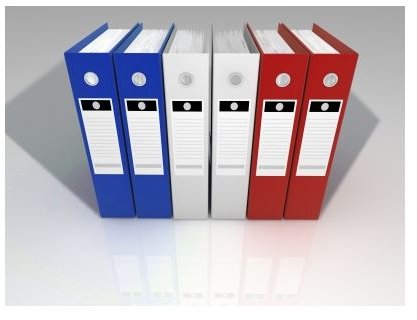 Another effective way to record employee discipline and warnings is through the utilization of a binder filing system—for all employee warnings—set up in an alphabetical filing system.
Often HR managers who deal with employee lawsuits, complaints, audits, or appealing unemployment claims enjoy this system for easy access. Written documentation is often needed in situations such as these and by using an alphabetical binder system, the records are handy and all in one place.
Image Credit (Freedigitalphotos)
Security Issues
In all three of these ways to record employee discipline acts or warnings, electronic files, shared documents, employee personnel files, and disciplinary binders must be kept in a secure place or password protected.
While employees do have certain rights to view what is contained in their employee files, you don't want everyone in the office to have access to disciplinary issues—this could be catastrophic if someone who is not authorized to view individual employee information grabs a binder of a shelf and starts reading.
Whatever system you choose, ensure your employee warning forms and documents are safe and secure from others in the workplace that are not allowed access to sensitive employee information.
This post is part of the series: Managing Employee Disciplinary Procedures
Although most consider it a dread task, it's important to manage employee disciplinary issues and to document any actions taken. Learn how to do this more effectively with this series of articles.