10 Employee Recognition Gifts to Motivate your Workforce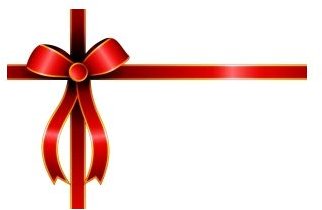 10 Excellent Ideas for Employee Recognition Gifts
Employee recognition gifts are an excellent motivational tool that can encourage employees to maintain their good performance and strive to achieve more. However, the key lies in choosing thoughtful gifts that underline the fact that the employee is truly special and valuable to the organization. It is also important to understand that employee recognition gifts are not a standardized or mass-produced item such as a key chain or a leather folder that is purchased in bulk for distribution during a company event. The gift that recognizes an employee's contribution must be exclusive, unique and individualized in order to achieve its goal of being a real object of recognition and motivation.
1. Latest Electronic Gadget
If it is known the employee who deserves to be recognized has a fascination for electronics products, he or she may be gifted a latest mobile phone, digital notepad or a laptop, depending on the budget. The hottest gifts in the market at present include a Kindle DX, Samsung Galaxy Android Tablet, or a Tiny eBook Reader to read books on the move.
2. Personalized Leather Briefcase
Anyone can pick up a briefcase from a store. But when the company takes the effort to personalize it with the employee's name on it, it becomes something special. Depending on the budget, the other alternatives can be a laptop case or a leather wallet.
3. Exclusive Crystal Showpiece
One of the great employee recognition gifts can be an exclusive crystal showpiece that the recipient can proudly display at his or her home or work desk. It is like a prized trophy or an award for one's dedication and performance. These gifts can also be purchased at a variety of online stores such as Swarovski and Fine Crystal Gifts.
4. A Set of Books
If it is known that the employee is an avid reader, it's possible to find out his or her general reading taste. Some of the latest books in that category can be selected and gifted with a personal note from the manager in charge. The online stores of Amazon and Barnes and Noble are two good options to buy books.
5. Gift Cards
One of the practical gifts for a professional can be a gift card that provides a wide choice to buy the thing of one's own liking. The gift card can be accompanied with a personal hand-written note from the direct superior or the senior management. Make sure you look for gift cards that have no activation fees.
6. Travel Tickets for a Holiday
If the employee has been working hard and accomplishing much, a great employee recognition gift in such a case can be airline tickets for an exotic destination for two people. This gives a much-needed break and a memorable holiday to the employee. Find out when is the best time to buy airline tickets right here on Bright Hub.
7. Gift Baskets
There are exclusive gift baskets available on the market for a variety of products. You may customize a basket with some thoughtful items to make the gift more special for the employee.
8. A Rare Bottle of Wine
One very personalized employee recognition gift can be a rare and exclusive wine bottle. This can be chosen if it is known that the employee has a keen liking for the world's finest wines. Also check out a guide to some exotic organic wines here.
9. Chocolates or Cakes
It is difficult to go wrong with chocolates or cakes, even as an employee recognition gift. The cake can be decorated with a message applauding the employee's achievement. Take a look at this chocolate buying guide to help you choose the right ones.
10. Pedometer with Calorie Counter
One of the most effective and unique ideas for an employee recognition gift can be something that promotes good health and fitness. A good quality pedometer with a calorie counter can motivate a person to pay attention to personal fitness. Check out this fitness buying guide to help you make the right choice.
Photo Credit: www.sxc.hu fangol