Free Downloadable Performance Appraisal Form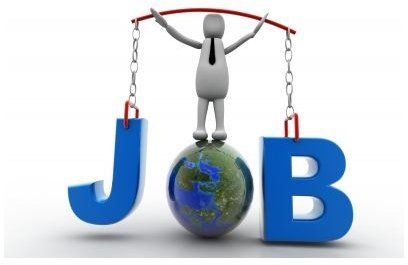 Why Conduct Employee Performance Evaluations?
Even if your company is new and you have just one or two employees, it's important to undertake regular, official performance
evaluations with them. If you're an established business owner or HR manager, you already know this kind of documentation protects you from possible litigation if you have to terminate an employee. It also keeps employees focused on ways to improve.
For the New Entrepreneur…
A word to the wise here for new business owners: If you are just starting out, you must establish the habit of issuing employee performance evaluations regularly. Besides the protection mentioned above, a performance appraisal form also provides a fair, professional way to keep your workers apprised of how well they're doing. At some point, someone might come to you for a raise. If you've hired your old college buddy as an assistant, he might wonder why he can't have a better job title and pay. As your business begins to grow, you keep that necessary line drawn between owner and workers.
Employees Expect Evaluations
Most people expect raises at least once a year, and they know that along with raises come evaluations. You should insert a section into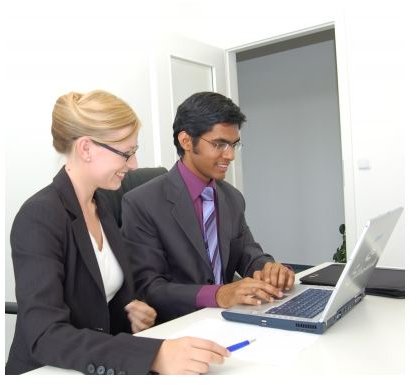 your employee manual about your policy on giving evaluations. It's wise to state that a positive performance appraisal does not guarantee a raise in pay. Let your employees know that when you sit down to complete a performance appraisal form, it's a good time for both of you to open up about your goals and hopes as well as your annoyances and fears.
Free Downloadable Performance Appraisal Form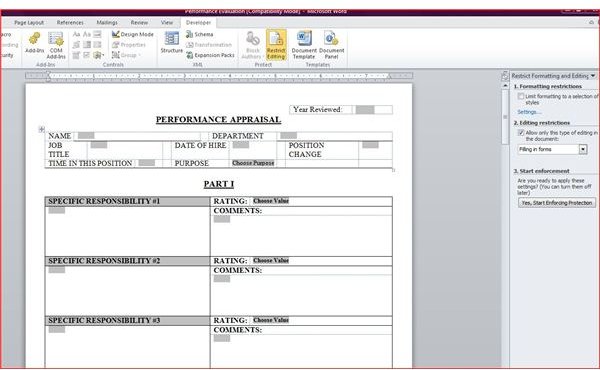 Bright Hub's Human Resources Media Gallery contains a free, downloadable performance appraisal form. It's a Microsoft Word document that you can download and save as a template. You can then open a new form each time you evaluate someone. Text fields allow you to type in applicable information. You will also find drop-down boxes with ratings for various aspects of each employee's performance.
The document is protected so that users cannot inadvertently alter the form—you can access only the form fields. However, if you want to add or delete anything to customize it for your company, simply remove the protection, make your alterations, and reinstate the protection. Click on the screenshot at the left to see the protection options. Avoid using ActiveX options if you add new form fields or you will have difficulty reinstating the protection.
Anatomy of an Evaluation
The top of Page 1 has space for you to type in the employee's name, department, job title, hire date, and length of time spent in the position. There is also a drop-down box so that you can identify the reason for the evaluation—routine, probationary, interim, or transitional.
Part I of the form contains areas in which you identify your employee's top five areas of responsibility. You can then utilize drop-down boxes to rank them from 1 (Far Below Standards) to 4 (Exceeds Standards). After the five fill-in areas, you will find five categories of general characteristics, such as level of initiative, interpersonal skills, teamwork, and others. The same drop-down boxes allow you to score those qualities as well.
Part II of the form lets you identify whether the person's job duties have changed since his job description was last reviewed and, if so, how it should be updated. This section also contains an area for you to compare the employee's total accrued sick leave hours against the number he has actually taken in the past year.
Part III steers your employee toward improvement. First you can indicate whether he met most, some, or none of his responsibilities in his last evaluation, and you can discuss with him why this evaluation is better or worse. This is a real conduit for communication about hopes and expectations that rarely takes place on the job. You can also identify specific goals for your employee to meet as he moves forward.
Print and Present
When you have completed Part III, print the performance appraisal form. Review it with your employee and invite him to write comments in Part IV. You can then fill in what raise, if any, he will receive as well as its effective date. Both you and your employee should sign the form. Even if he disagrees with your evaluation, his signature provides acknowledgment.
Keep to a Schedule
Stick to a regular schedule for administering evaluations. Besides the protection it affords you, the evaluation will clear the air for both you and your worker when there is uncertainty about his performance, and it shows him how to keep reaching higher.
Image Credits:
FreeDigitalPhotos.net/Renjith Krishnan
FreeDigitalPhotos.net/Br3akthru
Screenshot by Linda Richter
This post is part of the series: Tips for Writing Performance Appraisals
This series covers the dreaded performance appraisal – loathed by employees and managers alike. Learn how you can make the performance appraisal process more effective, and also find alternatives to what many consider "a broken system."