Creating an Employee Policy: Temporary Relocation Policies Addressed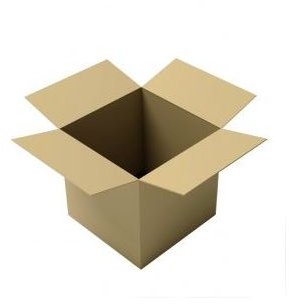 Creating an Employee Policy for Temporary Relocation
It is important for any business where employees may be required to relocate temporarily to have clear and pre-meditated employee policy. Temporary relocation created by the human resource department must ensure that the policy incorporates the expectations of the employees while keeping the relocation costs under control from a management point of view.
Defining a Temporary Assignment
There are several considerations when creating an employee policy. "Temporary relocation", for example, must be specifically defined for each assignment. For instance, if the company views a six-month assignment as temporary, then any relocation for a period of six months or less may be defined as a temporary assignment under the policy and subject to the provisions stated. In case the assignment gets extended beyond the stipulated period, the employee may be entitled to a separate set of benefits under the long-term or permanent relocation policy.
Informing the Employees About Relocation
In some cases, the company may decide on a specific employee's temporary relocation. However, in other instances, there may be several eligible candidates for a particular temporary assignment. In such situation, the policy may clearly state if the position would be advertised or informed to all the eligible employees so that they may apply for the temporary relocation if they are interested. This ensures that all eligible employees are provided with equal opportunity to apply for the position.
Salary and Other Benefits During Temporary Relocation
The temporary relocation policy for the employees should clearly state whether the employee will be paid the same salary during the period of temporary assignment, or whether the salary will be in accordance with the nature of assignment if the assignment pertains to a higher salary grade. Secondly, it should include clear terms for any living expense allowance depending on the cost of living index of the particular location. If the employees on temporary assignments are paid for any extra expenses such as transportation, it should also be included in the policy.
Reimbursement of Relocation Expenses
The employee policy for temporary relocation should specify whether the relocation and moving expenses will be reimbursed on actual cost basis against the presentation of bills and invoices, or paid as a fixed sum within which the employees must manage the relocation on their own. Moving expenses on actual basis should clarify whether the costs of packing, loading, unloading and storage will also be included apart from shipping costs.
Temporary Housing Facility
Finally, the policy should make it clear whether temporary housing will be arranged and provided by the company, or if the employee must make his or her own arrangements for stay and receive reimbursement of expenses from the company. The budgetary limits for such housing expense allowance should also be specified for different locations, considering the different costs of housing in different regions.
Photo Credit: www.sxc.hu svilen001
Resources
https://www.cipd.co.uk/subjects/hrpract/general/relocation.htm