A Review of Major Challenges in Implementing Wellness Programs
Wellness programs for employees are often touted, but what is often not discussed are the challenges of implementation. What factors should employers consider first? In this article, we will take a closer look.
Implementing the Right Program
One of the primary challenges in implementing wellness programs is worker participation. Worker patronage depends on whether the selected programs address the employee's actual needs. Many organizations make the mistake of tailoring such programs based on their societal popularity, with scant regards to the relevance of such programs for the employees.
Take, for example, the common problem of obesity. Though affecting a large segment of the general population and a popular inclusion in many wellness programs, a program dedicated to combating obesity would remain useless in an organization where no one is obese. Similarly, many organizations limit wellness programs to address issues related to physical health, when issues related to mental health such as anxiety and stress may be more pressing concerns.
Communicating the Message
The second challenge is ensuring that the programs benefit the intended beneficiaries. This requires clarity of purpose and communicating the details and benefits of the scheme to the rank and file.
Two common misconceptions associated with wellness programs that effective communication solves are:
employees feeling the company trying to intervene in their personal lives and perceiving it as a violation of their rights
concerns over who reviews the health information
The onus lies on lower level management to clear the misconceptions and convey the advantages of wellness program to the workers under their authority
Legal Implications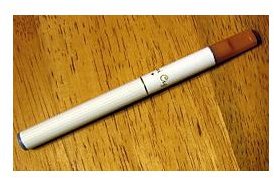 Many organizations underestimate the legal implications of employee wellness programs. Such programs present significant issues under federal and state law. Some such issues follows:
Programs structured as a component of the employer's group health plan attract Health Insurance Portability and Accountability Act (HIPAA)'s nondiscrimination rules. HIPAA prohibits group health plans from using health factors to discriminate eligibility or premium contributions. Employers need to ensure that the programs meet certain conditions such as the total reward for the plan's wellness programs not exceeding 20 percent of the total cost of employee-only coverage, to qualify for exemption.
The Americans with Disabilities Act (ADA) prohibits employers from denying participation or benefits based on a disability, and require providing reasonable accommodation to allow an employee with a known disability to participate
The National Labor Relations Act may require an employer operating in a unionized environment to bargain with the union before implementing a wellness program.
Separate, stand-alone program may require compliance with Employee Retirement Income Security Act disclosure requirements.
Several states protect employees from discrimination based on lawful activities. Illinois, for instance protects employees from discrimination when they use lawful products such as cigarettes during non-work time, and a wellness program to curb smoking would violate such a lifestyle act.
Organizational Challenges
Challenges in implementing wellness program basically stem from the fact that such activities are not core operational activities. Successful implementation requires formulation of an action plan, a costs benefit analysis, careful selection of the program methodology, clear delineation of roles and responsibly for people who would run the program, clear communication to the indented beneficiaries, and a formal mechanism for feedback and periodic review to gauge the effectiveness of these programs. Line managers rarely have time for such non-operational tasks, and the top management entrust the busy human resource with implementation rather than hire a dedicated team. This cause the initiative to suffer for want of constant attention.
Employees require time off to patronize such services. Asking them to do so outside their shift hours might turn counter productive if employees value their off-work hours for personal purposes. A related challenge is ensuring all employees have equal access to such programs. This manifests when employees telecommute, work across different geographical units, or even work in different shifts.
The sophisticated planning and arrangements place demands on time and money, which if spend for core operational activities yield more profits. Success therefore ultimaley depends on the long term support of the top management, and this comes from their ability to see the long term intangible benefits that the program accrues for the organization.
Reference
Source: author's experience.
Image Credit: