When Does an Employer Continue to Pay for Benefits while Employee is on Long-Term Disability? Part 1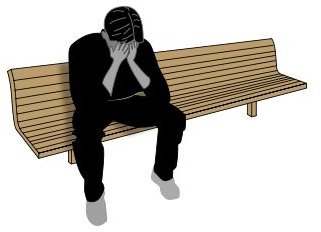 What You Should Know About Long-Term Disability Insurance Benefits
Due to the rising statistics of American workers going on long-term disability leave, many have posed the question, "Does an employer continue to pay for benefits while an employee is on long-term disability?"
The answer to this is–Yes, employers pay for the employee's long-term disability (LTD) insurance coverage in order to furnish employees the very essence of the LTD insurance protection, which is alleviating the disparaging effects of disability even if it's not work related.
Employers who provide LTD coverage give value to the contribution of their human resources without pre-judging the amount of contribution each employee is capable of rendering. Otherwise, workers who prove themselves as undeserving of this gesture would make themselves vulnerable to the possibilities of unemployment based on America's concept of "employment at will."
Three qualifying instances that give employers reasonable grounds for discontinuance of LTD insurance benefits:
(1) The employee clearly and explicitly resigns from employment under his LTD insurance sponsor or co-payer.
(2) The employee's employment contract is deemed frustrated; this means there is sufficient medical prognosis that the employee can no longer report for work. It can also be a matter of defining the employee's disabled condition as having insufficient prognosis to indicate the employee's capability to perform the work on which his employment contract was founded. These conditions, however, have to take into consideration the length of time that the employee has been on an LTD leave.
(3) The employer serves appropriate notice to the employee concerned that the company will no longer shoulder the cost of the insurance policy; this is after careful evaluation of the duration of the long-term disability leave and the medical condition. It further informs the employee of his privilege to continue his LTD policy at the employee's own expense.
These are the three crucial factors that give safe and reasonable grounds for an employer to stop paying for the cost of the LTD insurance policy. This means that an employee who goes on long-term disability benefits should still manifest the ability to perform work, usually by arranging certain working conditions or working periods with his employer to eliminate the "frustrated employment contract" perception.
Nevertheless, misinterpretations pertaining to LTD benefits can be avoided by clear-cut policies about employees' responsibilities when going on long-term disability. The matter of giving the company up-to-date information about medical conditions should always be an integral part of such policies. The objective of the policies is to clear away the notion that employees are entitled to employer-sponsored long-term disability insurance without reporting for work through his 65th year.
Development of Clear-Cut Policies for Employees on Long-Term Disability Leave
The significance of clear-cut policies for employees will guide both employer and employees to avoid the transformation of supplemental benefits from an incentive provision into becoming a disincentive plan.
Determining Reasonable Period
First off, the matter of determining reasonable time for evaluating the results of recuperation or medical treatments could become a gray issue if not properly stated. Based on results of surveys made by HRinfodesk, reasonable time among employees who went on LTD leave was averaged at two years at the most, in order to fully return to work.
If a two-year period is clearly stated in the policy, it will guide the employee and employer as to how long the employee's medical condition will be evaluated in order to determine if the prognosis is highly probable or not. This should also be based on written medical updates submitted by the disabled employee. That way, a reasonable time and evaluation process can be properly observed by management before the notice of stopping payment for supplemental benefits is served.
Short-term disability benefits end where long-term disability coverage continues. Hence a short-term benefit, once exhausted, entails an additional reasonable period by which employers wait for employees to recover. The company's policy should therefore have clear statements to this.
Employer's Right to Offset Costs vs. Retirement Proceeds
Employers and employees have to consider that there are also costs of mandatory benefits to be paid, aside from the supplemental benefits that come along with the compensation package. Examples of the latter include (1) pension plans, (2) annuity plans, (3) 401k plans, and in some cases (5) short-term disability benefits. The matter of paying the costs of continuing these benefits often falls on the shoulders of the employer. In making sure that the employee has other financial fall-backs in case the employer-sponsored LTD coverage ceases, the employer is likewise performing his moral obligation to the disabled employee.
The matter of other supplemental benefits like pension funds, annuity funds, and 401K retirement funds may be continued by the employer while the employee is on LTD leave. In the event that the employee retires or resigns or his contract becomes frustrated, employers are allowed to offset the costs of the supplemental benefits they shouldered on behalf of the employee against the proceeds of the retirement and other disability benefits.
The right to offset the costs of supplemental benefits is supported under a common-law rule called the "Collateral Source Rule," which is governed by the principle that the employee could not have enjoyed the proceeds of such benefits if not for the foresight and contributions of the employer, who is not a wrongdoer in this kind of circumstance. In addition, the [US Equal Employment Opportunity Commission's Compliance Manual](https://www.eeoc.gov/policy/docs/benefits.html#2. Offset) provides guidelines regarding conditions in offsetting the employer's costs against proceeds of retirement benefits.
Just the same, these should all be clearly stated in the company's policies for long-term disability leave.
Accrual of Leave Credits during LTD Leaves
Another important item to address are the vacation and sick-leave credits. There has to be a clearly stated provision if the company will allow accruals or not during LTD leaves. One way to address this issue is to institute a separate policy for leave accruals, particularly for vacation leave. Most employees prefer to allow its accumulation instead of using it, in consideration for the cash conversion entitlement.
Putting a cap on the accumulation of leave credits will make employees utilize these leave benefits, perhaps as a way of achieving better health conditions. Exhausting the accumulated unused leave credits before allowing another round of accruals to continue will resolve the issue of leave credit accruals for employees on long-term disability leave. In the long run, the purpose for which vacation benefits were conceptualized could address health problems at the soonest. This, therefore, could lessen if not prevent the development of health conditions that require long term disability leaves.
The Significance of Providing Employees with Long-Term Disability Coverage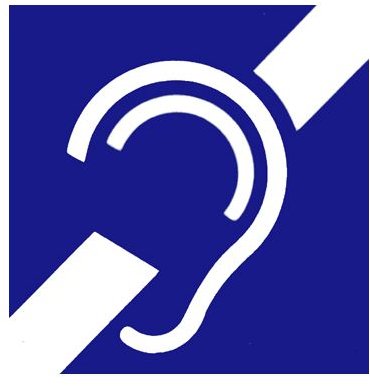 Corollary in determining the extent by which employers continue to pay for benefits while an employee is on long-term disability leave, the question: "Why do employers provide long term disability benefits to their employees?" may also crop up.
Legal cases that stem from discontinuance of LTD coverage could make a company wary about this particular benefit. There is also the fact that employers are not required by any state or federal law to furnish their employees with supplemental long-term disability benefits.
What must be the rationale behind the concept of employer-sponsored long-term disability insurance coverage?
Most employers aim to fill their workforce with a good number of skillful and dedicated workers in the industry in which they operate. In order to attract employees of this caliber, companies also advertise themselves through their offers of the best employee compensation benefits, which usually include long-term disability coverage.

A workforce comprising mainly skillful and dedicated workers creates a sound foundation in business operations. A company with a sound workforce can readily attract investors. The possibility of work stoppage arising from internal strife borne out of employee discontent is eliminated. This gives the investors implied assurances of minimized risk in placing their investments aside from likely prospects of earning from the company's positive earning potentials.

Workers, on the other hand, are given the assurance that hard work and dedication will still be compensated with proper financial support should adverse medical conditions be sustained while under the company's employment. Hence there is a natural tendency for workers to meet the high standards of the company as a way of securing their future retirement.

Employers who furnish LTD coverage readily recognize the value of their employees' contributions but would prefer to extend this benefit to those who provide a mutually beneficial working relationship. Hence, a working relationship that is not mutually beneficial can always be ended based on the concept of "employment at will".
What Legal Counsels Advice in Cases of LTD Coverage Discontinuance
As a matter of procedure, and not as an act that will be perceived as skirting away from corporate responsibility, legal counsels' advice to companies is to always keep written documentation in any kind of employment relationship. In this case, this must be documentation for clear-cut policies that will convey to employees the instances or grounds for discontinuance of the employer-sponsored LTD coverage.
Documentation refers to company policies, employment contracts, and written communications with the employee on long-term disability. This includes up-to-date medical information furnished by the employee, while the language used must always be clear and precise.
This way, the utilitarian values considered when an employer continues to pay for benefits while employee is on long-term disability can be perceived by the entire workforce as an act of genuine concern even if the company decides to discontinue the LTD insurance, based on company policies.
Reference Materials and Image Credit Section
Reference Materials:
Image Credits: