Some Low-Cost Employee Incentives that Work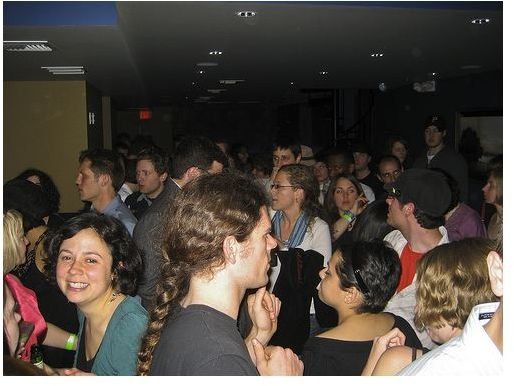 Events
One low-cost employee incentive that strikes a chord with most employees, and which does not commit much of the organization's resources, is conducting in-house competitions and events. Such events, usually scheduled during break hours at the break room, attract voluntary employee interest and participation. Providing employees a chance to organize and coordinate such events is in itself another incentive. The company, however, needs to closely monitor and support the events, provide some time off for the organizers, arrange for some food, and provide some prizes that could include VIP parking areas, mementos, cash vouchers, discount coupons, or anything else.
Even without planning and organizing such events, companies could invest in providing some simple games in the break room, and holding simple contests such as trivia questions through the intranet, guessing the number of jellies in the jar placed at the reception counter, or similar games; offer small prizes for the correct answers.
Apart from the obvious non-monetary incentive for the employee, the benefits of such in-house staff incentive programs are many. Such events help:
Develop interpersonal bonding among colleagues that has a positive spill off on teamwork in the organization.
Develop organizational skills for the organizers.
Increase employee commitment to the organization.
Image Credit: flickr.com/Mary Witzig
Get-Together
A popular form of low-cost employee incentives are company-organized get-togethers. These take various forms, such as
Movie days, where staff get together, mostly on Friday afternoons to watch a movie.
Free foods days, either in the break room or as an event, usually the company's anniversary or other special occasion.
Excursion to a theme park or similar place.
An extended form of get-together is allowing the employees' families as well for such events and, if conducted in-house, throwing in some fun games that involve employees and family members.
Such a get-together provides a valuable opportunity for employees to meet and bond in a non-formal atmosphere and contributes to developing teamwork in the organization. The employees also develop a sense of commitment to the organization and remain motivated to stay and excel at work.
TIme-Based Incentives
The best of incentive for any employee is an additional day off or flexible working arrangements. Many employees rate such incentives much higher than monetary incentives.
Time-based incentives can take various shapes, such as:
Special day off for anniversary.
Time or day off for a 'family day' when kids have vacation.
Working from home on certain days.
Community service days to work for any approved cause, such as community development or charity work.
The biggest advantage for the organization in providing such time-based incentives is that it does not lose much. There is no monetary out-go, and either the employee completes the work held up when he returns, or someone else in the shift completes the work. The employee, in turn, develops a sense of gratitude for such a caring organization and works with greater commitment. Allowing time off also clears employees' minds, allowing them to focus on their work better.
Recognizing Achievements
The best form of low-cost incentive is recognition for employees on their milestones and personal events such as birthdays, anniversaries, birth of new baby, and the like. Companies would do well to mention such landmarks in the company newsletter or notice board and offer small gifts such as free movie tickets, entry passes to amusement park, a dinner reservation, or other premium.
Such recognition costs the company very little but gains a good amount of goodwill and loyalty.
Merchandise
Providing discounts for the employees on in-house products and services marks another common form of low-cost employee incentive. This sends across the message of the company treating the employee as an honored stakeholder in the business, and not only contributes to sales but also boosts goodwill.
The success of low-cost employee incentive programs lies not in the monetary value or size of the incentive, but in the extent to which such incentive programs accommodate the values, lifestyles, habits, and interests of the workforce. Again, while employees value money, what motivates most employees to perform at higher levels is the thoughtful and personal kind of recognition that signifies true appreciation for a job well done.