Human Resources Hot Issues: What's Getting Under Your Collar?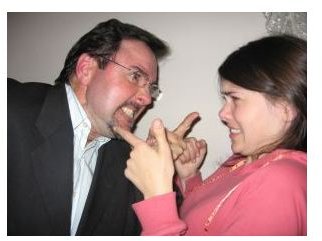 The New World of HR
It doesn't matter whether you oversee the huge recruiting department of a Fortune 500 company or if you are the general manager of a small company: If you're in charge of human resources, hot issues will always spring to the forefront. Today more than ever, you know how important it is to step gingerly while you fill the company's needs and avoid violating job applicants' or employees' civil rights.What are the topics most discussed among human resources managers today?
Salary and Benefits…In 2011
Right now, human resources managers are revisiting salary and benefits packages that will attract and retain the best candidates. Was your company one of the many that instituted a salary freeze in 2009 or 2010? Many companies did not cut salaries but they required employees to work fewer hours. In the case of benefits, HR managers were forced to pass on health insurance premium hikes to their employees. Numbers from a Buck Survey on Reviving and Inspiring the Workforce tell us that in January 2010, 64% of employers reported a pay freeze in the immediate past year and a half. This amount dropped by Summer 2010, with only 48% reporting a pay freeze. Those companies that were able to give pay raises lowered them to the 2% range.
Of late, companies are cautiously hiring again. Over half of HR managers who utilize an employee referral program are finding it useful this year. Nevertheless, raises are staying in the 3% range instead of 2008's 4% average raise. Bonuses will be offered this year to 80% of those eligible to receive one. You can keep your finger on your employees' pulse by surveying them about their satisfaction with their current benefits and other issues.
Bullies: The New Workplace Bad Boys (and Girls)
Bullying has gone on for decades—in schoolyards. Nowadays, is it really happening more in the workplace, or has it just come to employers' attention? The Workplace Bullying Institute reported in 2008 that complaints of bullying were four times more common than complaints of sexual harassment.
Human resources managers focusing on workplace bullies must identify them, confront them, and monitor them. Bullying is dangerous to the targeted individual, because it can unleash someone's innermost feelings of insecurity and anxiety. The human resources manager must not only stop the bully, he must take steps to remedy the bullied worker.
Whistleblowers: New Rules
The Securities and Exchange Commission has issued new rules that allow employees to bypass their company's internal reporting mechanism and go straight to the SEC. Their action was fueled by the many examples of corporate wrongdoing that came to light during the past five or so years.
People who believe they see something wrong with the way their employer does business no longer have to give the company a chance to investigate or rectify matters first. Working in conjunction with the Dodd-Frank Act, employees who report fraud or wrong-doing of some type can simply drop a dime to the SEC. Their potential remuneration will be 10-30% of the money recovered by the SEC if an investigation goes against the company.
Although this was passed in May 2011, many business leaders and legislators alike express concerns that disgruntled employees will take the opportunity to file unfounded complaints. They also believe that the SEC will not be able to handle the volume of complaints it will receive. Where this will lead remains to be seen…look for an update here in about six months.
In a Related Issue: Medical Marijuana
Another hot topic is the use of medical marijuana. It has been approved in fourteen states as of this writing (Alaska, California, Colorado, DC, Hawaii, Maine, Michigan, Montana, Nevada, New Jersey, Oregon, Rhode Island, Vermont, and Washington), and more are certain to approve it in the not-too-distant future. The general assumption is that people who are qualified to use marijuana for medical reasons are protected by the Americans with Disabilities Act, but states are writing specific guidelines.
HR managers are discovering that President Obama's apparent stance against medical marijuana operations has no teeth. HR 1983, the State's Medical Marijuana Protection Act of 2011, introduced in May 2011 by Rep. Barney Frank (D-MA), promises to protect its use under state jurisdiction. This bill also proposes rescheduling marijuana from a Schedule I drug to a Schedule III drug, which means it is handled as a drug with less potential for abuse. This is another topic that we'll revisit later this year.
EAP Plans: Planning for All Contingencies
Employee assistance programs (EAPs) can come into play with each of the above issues plus lots more–at a cost, of course. They evolved in the 1980s as a new type of fringe benefit that augmented the mental health portion of employer-issued insurance plans. They gave human resources managers the means to help employees deal with their problems. EAPs provided a way for someone to get free albeit limited help for any type of issue—with the spouse, with a child, substance abuse, financial concern, grief counseling, or just about any topic. Only a handful of companies offered them.
Today they play a vital role in the business world, because keeping the employee healthy and happy is what it's all about. With just about any of the top human resources hot issues, EAP implementation results in decreased absenteeism and better productivity. EAP counselors also train managers to handle employee complaints and improve outcomes. They offer wellness programs, leading to reduced health insurance premiums. And the EAP counselor can be called upon for advice on any of the predicaments mentioned above.
That means today's big EAP question is not whether to acquire EAP services, but from where and for how much. Companies can opt for them as part of a health insurance plan or they can contract with independent companies that sell EAP counseling as a service. HR managers must balance the company's needs against marketing efforts of the EAP vendors, who look for ways to expand what they offer–and thus charge more. Companies must be certain they are not buying more services than they actually need.
Read More About It
Reviving and Inspiring the Workforce: 2011 Compensation Trends Survey. As reported in the Society for Human Resource Management. (Note, you can go to BuckSurveys.com and sign up free of charge.)
Hilzenrath, David. Washington Post: SEC Approves New Rewards for Whistleblowers, 05/25/11.
AmericansForSafeAccess.org. HR 1983. Medical Marijuana Patient Protection Act.
The writer also draws on past and present office management experience.
Image Credits: