Tips for Effective Employee Code of Conduct Training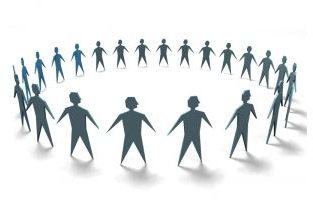 Is Employee Code of Conduct Training a Requirement?
Large corporations spend an enormous amount of time and money these days providing training on their expectations for behavior on a range of issues including interactions between employees and customers, compliance with regulations, use of company resources and acting in an upstanding manner. The expectations are detailed in the company's code of conduct. Aside from showing everyone that they are good corporate citizens, why is this deemed an important initiative?
There is a regulatory basis for the training:
The Sarbanes-Oxley Act of 2002 (SOX). Highly publicized corporate fraud that occurred with companies like Enron Corporation prompted swift passage of this legislation. The requirements call for more accountability by management and others for company activities. It applies to public companies and the Securities and Exchange Commission (SEC) promulgates rules to comply with SOX. With respect to training, companies are encouraged to establish codes of conduct and provide training.
Federal Sentencing Guidelines. The United States Federal Sentencing Guidelines (FSG) lay out uniform guidelines for sentencing defendants convicted of federal crimes. The FSG were amended in 2004 to require employers to adopt ethics and compliance programs which include a training component. Essentially, employers can be held responsible for illegal actions of their employees. However, if effective compliance and ethics programs are in place, responsibility is mitigated. An effective program has to cover important topics and be provided periodically to all employees. The training must be formalized for companies with more than 200 employees, but applies to smaller companies as well.
Federal Acquisition Regulations (FAR). Similar to the FSG, both public and private companies that do business with the federal government are subject to FAR. (Note that there may be a partial exception for some small contractors.) Requirements include establishing a code of conduct or ethics program and providing training.
In addition to complying with federal requirements, most larger companies find it makes good business sense to set forth a unifying code of behavior. It inspires everyone to act in the same legal, moral and ethical way and helps to set a positive company culture. It also sets forth a clear mechanism for reporting criminal acts. If inappropriate actions do occur, there is a legal argument that the perpetrators knew the rules and the consequences.
Tips for Effective Training
By looking to the regulatory guidance, a business can establish a baseline for what a good employee code of conduct training program entails:
It should be taken by everyone from the top of the organization to the bottom.
It should be repeated when changes are made.
Refresher training should occur periodically, even if changes aren't made.
A training record should be maintained.
The training should be meaningful.
It is the last point that can easily trip up an otherwise good-intentioned program. Simply distributing a booklet with a code of conduct, asking everyone to read it and return a signed piece of paper evidencing their understanding isn't sufficient. In a time-constrained work day, it is not reasonable to expect that the detailed requirements will be absorbed.
The key to showing a commitment and making the entire process meaningful is to identify critical components of the code of conduct and then providing detailed and interesting examples. The issues will vary by company. Some areas where an employee may inadvertently run into trouble include accepting gifts, identifying conflicts of interest and the process to report a criminal act that has been witnessed.
Once you have identified the areas of exposure for your business, use your creativity to present the material to your employees in an interesting way. You still need to go over the contents of the policy. But, the effort put into providing examples on key issues will make it memorable. For a smaller company, this could be in a meeting where you provide examples, do skits or take a test (tip: it doesn't have to be boring, multiple choice test). For a larger company, it may involve automated training where the employee reads various scenarios and answers questions.
The final element of the training program is documentation and retention. Each employee should signify their understanding of the company's policy in writing. That form, along with the date of training should be maintained in the employee's personnel file or in a centralized filing system for code of conduct. You hope that you will never have to retrieve this information; but just in case, make sure that the evidence of your hard work is readily accessible!
Resources:
Image Credit: https://www.sxc.hu/photo/1254520