10 Innovative Employee Training Ideas for Learning and Development Teams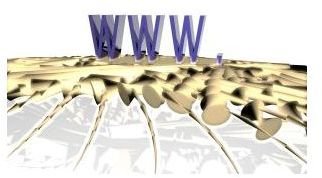 Learning and Development teams are continuously challenged by demands for better, more cost-effective training. These challenges
have led to some rather innovative employee training ideas. Gone are the days when training was imparted only in the classroom. Technology has played a significant role in providing just-in-time training in a cost-effective manner. This also helped reduce learner seat time and ensured the transfer of skills occurs only when people need them. Learning and development teams worldwide have successfully experimented with online, gaming, mobile, offline, and hybrid employee training ideas. As technology develops, employee training will give rise to more ideas and innovative learning solutions.
In this article, we'll discuss some new employee training ideas for learning and development initiatives in the work place. I've broadly segregated them in the following categories:
Online
Social Networking
Mobile
Realtime Virtual Support
Tablet PCs
Image credit: SXC
Employee Training Ideas for the Online Medium
Online training has been around for at least 15 years. As Internet access has made inroads from the work place into our homes and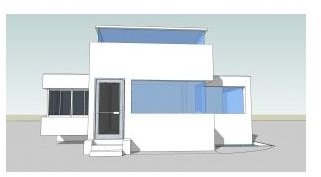 our pockets, organizations have provided employees with 24x7 access to online courses. The objective being that employees can get training whenever they need or want it and from any Internet connected machine. Learning and Development teams have developed new employee training ideas using online media. Some new employee training ideas that I'd recommend are:
1. Using 3-D Technology: This is one of those employee training ideas that is used both in online and offline courses, simulations are in 2-D (two dimension). Hence, they are relatively less realistic. With 3-D technology making inroads, online courses stand to benefit. This is especially true for soft skill training and training that requires a certain level of realism. 3-D technology is also great for placing learners in a new surrounding and need to learn about it. For example, you can use it for imparting knowledge on inherently 3D objects, such as molecular biology. The drawback of 3-D technology is that it requires substantially higher bandwidth. If your organization does not have such bandwidth, the Learning and Development team should refrain from using online 3-D technology for employee training.
2. Storytelling: Employee training ideas based on storytelling have been around since Aristotle and they're being used with tremendous success in Learning and Development initiatives. When you use storytelling as a strategy, learners get engaged and tend to retain information longer. Recall the Da Vinci Code or your favorite comic book. In all probability, you still can remember some aspects of the storyline. The drawback to storytelling is that it requires instructional designers who are excellent writers. A skilled writer is always a boon for any Learning and Development team.
Image credit: SXC
Employee Training Ideas for Social Networking
Social networking has taken off in a massive way. Look at the success of Facebook and Orkut and you'll understand what I mean.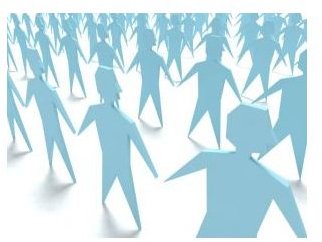 Organizations struggle to use social networking to impart employee training. However, people use social networking tools very frequently. Therefore, not using this medium in employee training is a lost opportunity. I do not believe social networking can be used as an independent medium for employee training or learning and development programs. Rather, it is a very suitable support media, as you will see from these new employee training ideas:
3. Building Relationships: Social Networking is one of the best mediums for building relationships. Hence, it does have uses in employee coaching and mentoring and similar learning and development initiatives. One of social networking uses during employee training is for post training activities that require collaboration and communication. For example, suppose you have a learning and development initiative in which you provide support for creating project schedules. You can create a group that targets specific topics, such as Project Management: Using Critical Path Analysis to Determine the Project Schedule. In this case, participants of the groups can post questions and seek answers from their peers. It is an evolved version of an online discussion board. Second Life is one of those relatively new employee training ideas that is being explored by many organizations. Second Life is a 3D virtual world that enables people to connect, share and explore. It requires tremendous network bandwidth!
4. Social Networking Games: There has been substantial development in the field of social gaming and social games have seen significant proliferation over the last couple of years. Therefore as an employee training idea, social games should have significant impact on learners that are into social games. The problem with this type of training is that social games do not appeal to everyone. During audience analysis, you should determine whether this type of training media appreciated by the employees.
Image credit: SXC
Employee Training Ideas That Use Mobiles
Smart phones, such as iPhone and Blackberry, mobile learning (mlearning) has entered the corporate learning and development space. As phones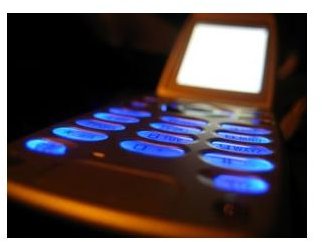 develop into powerful computing tools, mlearning will evolve into mainstream corporate learning and development solutions. Some employee training ideas that use mLearning are:
5. Language Training: This employee training idea is used quite successfully in non-English training countries, such as Japan. The training would have scenarios and pronounciation support, as well as, vocabulary building. Employees that need language support can access it Just-in-Time.
6. Processes: Mobiles provide 24x7 access to the corporate intranet. Therefore, employees that need access to company policies or procedural task, mobile learning can be used to provide Just-in-Time access to the knowledge repository. Through this, employees will have access to the policies and procedural guides when the employees need them. This is quite an advantage for job profiles that have a long list of procedural steps.
Image credit: SXC
Employee Training Ideas That Use Virtual Assistants
During online employee training and mobile employee training, the users can feel isolated. In traditional classroom employee training,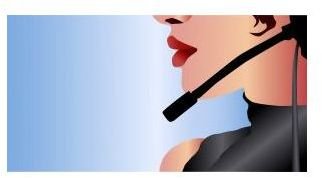 learners get realtime feedback for mistakes and engage with an instructor and their peers. In traditional online training, this level of engagement is very difficult to achieve. Typically, it requires virtual instructors and web conferencing technologies. Virtual assistance can either be live or automated. Live means that there is someone taking queries and responding to them. The live assistant is also posing questions to make learners think. Automated assistants usually cannot offer this level of engagement. They are nothing more than a figurehead created in 3D that reads from a set text.
Some new employee training ideas that leverage virtual assistants in Learning and Development solutions are:
7. Call Center Support: Customers aren't the only people that need support. Employees need support while they are on the job. For example, suppose there is a mission critical task that an employee is performing. Say, at NASA or an aircraft manufacturer. Their manuals are thousands of pages long. It's time consuming to go through the manual and virtual assistant can actually help the employee resolve the problem faster. Learning and Development teams rarely have such dedicated virtual assistants. However, as part of post employee training activities, a learning solution may offer virtual assistants during a particular time. Employee training that uses the correspondence training (long distance) model would benefit from such a virtual assistant.
8. Automated Virtual Assistants: This employee training idea provides employees with a mechanism that provides preset responses and programmed 3D characters. They are typically used to make an online course more engaging and to provide basic learner query resolution. Learning and Development teams can best leverage this technology by having a pool of virtual assistants that can be used in learning and development initiatives.
Image Credit: SXC
Employee Training Ideas That Use Tablet PCs
9. Tablet PCs are relatively new on the market. With the extravagant launch of the Apple iPad, tablet PCs will make inroads into our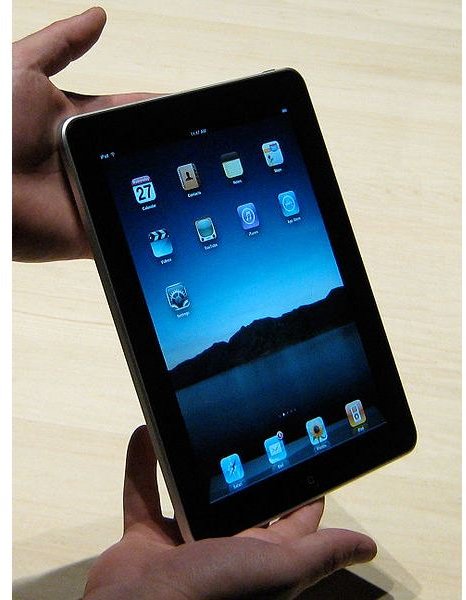 homes and the corporate environment. Apart from Apple, other electronics majors, such as Sony, Compaq, Samsung, and Acer, have released tablet PCs. These PCs are the next generation in mobile computing, hence they'll make an impact in the employee training arena. Learning and Development teams can leverage iPad and other such devices only if they are used by their audience. On its own, a tablet PC does not train. It is a device that is used in a training. Hence, it is an element of the employee training initiative. Employee training ideas that leverage tablet PCs would take advantage of the tablet PCs inherent mobility.
10. Applications: The key factors that aid in the success of a mobile device are computing power, ease of use, and supported applications. Learning and Development solutions for corporate employee training or education would require customized applications that can aid in the employee training initiative. Tablet PCs need also to support existing technoology. For example, most online courses use Adobe Flash. Therefore, tablet PCs need to support Flash Players. Most medium to large organizations have Learning Management Systems, hence accessibility to such corporate applications need to be supported. It might be worth the effort to have a developer in the Learning and Development team who can either build applications for the team or engage with freelance vendors.
Image credit: Wikipedia