Some Unique Employee Benefits That Improve Retention: Part 1 of 3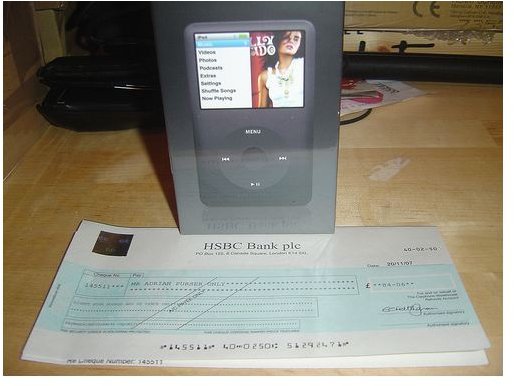 The emergence of the technology centric knowledge economy has raised the importance of human resource as the key source of competitive advantages, and retaining talent has become more important than ever before. A core function of strategic human resource management is devising innovative ways to improve employee retention, and employee benefits aimed at retention play a major role in this regard.
Image Credit: flickr.com/Adrian Purser
1. Bonuses and Retirement Plans
Many companies provide a signing bonus or a lump sum payment to induce the employee to join the organization. This sign up bonus also acts as a retention tool, for the employee would feel morally obliged to remain in the organization after having taken the sign up bonus. Some companies have a stipulation that requires the employee to return the sign up bonus if the employee resigns or act in a manner that forces the company to terminate him or her within a stipulated time.
Provision of retirement plans with the company contributing premiums in addition to 401(k) plans based on years of service ranks among another direct employee benefits that improve retention. Another unique benefit is payment of loyalty bonus or a lump sum after completion of five years or so in the organization.
2. Profit Sharing
One major reason for employees changing jobs is the perception of the company not rewarding their due. As organizations shifts from performance-oriented pay to results oriented pay in an increasing competitive world, introducing profit sharing in the remuneration package not only prompts the employee to give the best performance, but also tempts them to remain in the company, for the gains for the efforts come the following year.
The profit sharing compensation to remain as an effective retention tool needs backing up with providing employees ownership of their work and involving them in decision making that concerns their work.
3. Interest Free Loans
One unique employee benefit aimed at retention includes offering interest free loans deductible from the monthly salary. The purpose of the loan varies, ranging from purchasing attires, purchasing computers, financing children's education, and others. Some employers provide the loan with no question asked.
Liberal provision of interest free loans binds the employee with the organization at least until the loan amount is repaid in full.
4. Education Assistance
Education and training assistance ranks among the popular employee benefits. The type of benefits offered range from popular to unique schemes, and include support for after-hours courses to take an additional degree, ESL classes for immigrant workers, skill enhancement training, competency development programs for employees, company-sponsored college trust funds for children of employees and the like.
Such education and training assistance help retention in many ways
employees rarely disrupt the programs by quitting midway
employees feel a moral obligation, or have a legal binding not to quit within a specified time after receiving the assistance
employees remain motivated to stay back in anticipation of further benefits of similar nature
employees try to advance their career in the same organization that best knows about the acquisition of new skills
5. Paid Vacations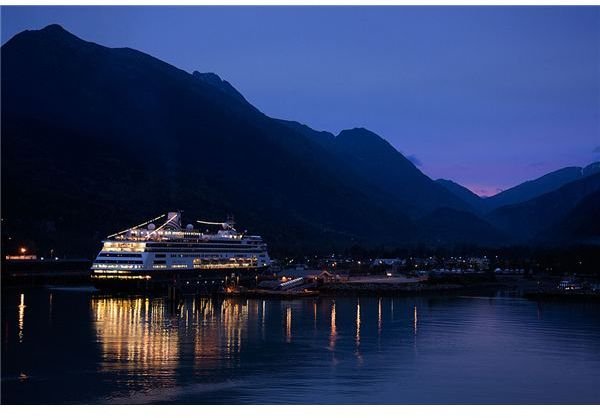 Another unique employee benefits aimed at retention is the company sponsoring an all-paid vacation to an exotic location, usually to mark the employee's five-year anniversary with the company. Another option is allowing sabbaticals for higher education or other purpose after certain tenure with the company.
Employee vacation benefits also take the form of annual holidays to recharge the batteries of life, and company trips to increase teamwork and bonding among coworkers. Besides the attractiveness of such trips per se, these initiatives help colleagues bond together as friends, and this development of a strong social bond outside the work relationship would make people reluctant to leave the company unless for a good reason.
Image Credit: Wikimedia Commons
6. Leaves
Many organizations offer a liberal leave policy as part of making provisions for a better work-life balance and thereby improve retention.
One effective unique employee benefit is heartache leave. Innovated by a Japanese company, this type of leave allows employee's time to cry and come back to work refreshed. Other companies offer a day off on the employee's birthday, anniversary, or other special occasions. Other organizations offer 'Botox leave,' for beauty treatment.
7. Wellness Programs
Employee Wellness programs are a common type of employee benefits, but the need to retain talent has made several employers innovate some unique employee benefits in this area.
Many companies providing employees with a gym or health club membership in the employee's name, paid for by the employer. Others offer free in house facilities such as yoga classes, masseurs and the like. Such wellness programs focus on physical fitness and team building, besides encouraging retention.
Wellness programs spread the image of a caring organization, and many organizations extend such caring to other unique initiatives such as even providing medical assistance for employees who cannot conceive on their own.
8. Catering to Special Needs
Another unique employee benefit is offering facilities to take care of employee's special needs at the office. This extends to arranging for childcare in the office, allowing bringing pets to work, and the like.
Taking care of special needs is one sure way of retaining talent, for a new organization might not extend such special benefits to a new unfamiliar recruit.
9. Car Parking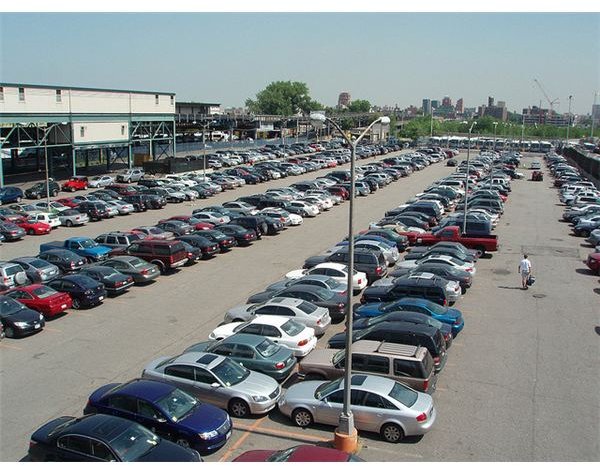 At times minor issues play a big role in the employee deciding to quit jobs. Absence of a proper car parking facility might, for instance prompt talented employee to seek a better work location, everything else remaining the same, and availability of a good car shelter car might induce the employee to stay back.
Allocating parking benefits is however a sensitive issue. One company allocating parking space every month based on the employee meeting productivity or sales goals wound up with a disgruntled technician instead, for by allocating the prime car parking space, the technician had to walk a quarter of mile to the other side of the complex to get to work.
Image Credit: flickr.com/Alex92287
10. Flexible Schedules
Flexible work arrangements such as compressed workweek, flexible schedules, partial telecommuting, and full telecommuting rank among other unique employee benefits offered by employers to retain talent. Accommodation of such schedules to meet special individual needs very often rank as the major consideration that determines where the employees work. Arrangements such as telecommuting are a win-win approach, benefiting both the employer and the employee.
Another dimension of unique benefits related to flexible work schedule is job sharing, or allowing two people to share a job normally done by one employee, at half pay each. This especially benefits homemakers, people with disabilities, or people who tend people with disabilities who would find the responsibilities of a full time job too taxing.
The growing diversity of the workplace means that a standard benefits package remains highly unlikely to satisfy everyone. Companies looking to improve retention through benefits need to provide a cafeteria-style benefits program by placing a value on the benefits and allowing employee to choose the benefits they prefer most.
The fact that most companies provide such benefits only after company serves some time in the company discourage employees from leaving the company and loose access to such benefits in a new company, other things such as pay and working conditions remaining equal.
References
Missouri Small Business and Technology Development Centers. Using Employee Benefits to Attract, Retain Employees. https://www.missouribusiness.net/sbtdc/docs/using_employee_benefits_attract.asp
Rauch, Maggie. 2005 Employee Benefits Survey. https://www.allbusiness.com/services/business-services-advertising/4213569-1.html
Gayle White. Southern Arkansas University. Diversity in Workplace Cause Rise in Uniuqe Employee Benefits and Changes in Cafteria Plans. Journal of Management and Marketing Research. https://www.aabri.com/manuscripts/08082.pdf