Popular Types of Employee Job Relocation Incentives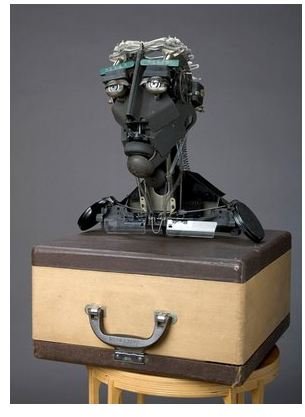 Employee job relocation entails shifting a work location to a new place where the employee cannot commute from his or her existing residence. The employee invariably has to move to a strange place, find a new home, and find schools for children. Such relocation might also entail the spouse quitting an existing job and starting anew.
Many companies offer job relocation incentives for both existing employees transferred to a new location and new hires. Standard relocation packages are, however, rare; and companies draw up relocation incentives on a case-by-case basis, usually after negotiation with the affected employee. The extent of benefits offered depends on the extent to which the employee adds value to the company. Many companies offer a cafeteria style of benefits, with several options, and employees eligible choose from the list based on eligibility and limit.
Image Credit: hackishbox.blogspot.com
Relocation Bonus
The most common of employee job relocation incentives is the one-time lump-sum payment as a relocation bonus for existing employees or a signing bonus for new hires. Such a one-time payment usually comes with conditions such as a requirement to establish residence in the new location, an undertaking to reimburse the money if the employee quits within six months of relocation, and other predetermined factors.
Time Off with Pay
Another form of employee job relocation incentive is offering paid time off for relocation activities such as house hunting, house shifting, spouse job search, school admission, and time for familiarization in the new surroundings. Some companies also offer a free vacation as part of the relocation deal.
Assistance and Reimbursements
Most companies offer various job relocation assistance service and or cost reimbursements as employee job relocation incentives.
The assistance and / or reimbursement extend to:
Travel expenses for relocation and for trips for families to connect until the relocation is complete.
House hunting.
Temporary housing and food arrangements until finding a new accommodation.
Shifting furniture, including packing, freight, and insurance.
Closing mortgage on existing residence.
Arranging for leasing out an existing residence, if owned.
Spouse job hunt.
Some companies go to the extent of purchasing the employee's old house, if it remains unsold.
Many companies provide a monthly housing allowance if the relocation forces the employee to stay away from his own home. Companies might also provide someone relocating to a place with higher costs of living with a special monthly allowance.
Assistance for International Relocations
Employees relocating overseas might receive higher assistance and reimbursement compared to employees relocating within the country. Assistance and / or reimbursement for international relocations usually extend to:
Determining an appropriate neighborhood, inspecting apartments, and signing the lease.
Arranging for utilities and phone service.
Necessary visas, work permits, and other paperwork related to the move.
Setting up the appropriate bank accounts.
Buying or renting a car.
Familiarization with medical establishments and public transportation systems.
Language classes, if relocating to non-English speaking countries.
Club memberships.
Most employers provide a local colleague as the resource person for the new employee; they also allow use of company resources such as telephone and available contacts to help the relocated employee set him- or herself up.
Federal Government Benefits
The federal Government provides relocation incentives to certain eligible employees who must relocate to a destination more than 50 miles from previous place of employment because of job requirements. The maximum amount is 25 percent of the employee's annual basic pay rate at the start of service multiplied by the number of years of the service, with a cap of four years.
Companies offer relocation incentives mostly to experienced hands and rarely for entry level jobs.
References
Shepherd, Leah. Recruiters Get Creative With Relocations in Sluggish Housing Market. https://www.workforce.com/archive/feature/recruiting-staffing/recruiters-get-creative-relocations-sluggish-housing/index.php?ht=
Hansen, Fay. Reining in Relocation Costs. https://www.workforce.com/archive/feature/hr-management/reining-relocation-costs/index.php?ht=
Hoffman, Alan. What to Expect in an Overseas Relocation Package. https://career-advice.monster.com/salary-benefits/benefits-information/overseas-relocation-packages/article.aspx