Free Downloadable Sample: Employee Benefits Satisfaction Survey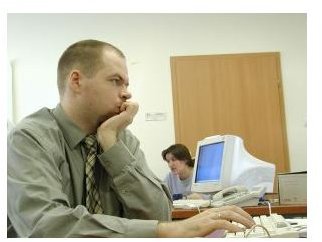 The Cost of Hiring Employees
Those in charge of employee recruitment and retention—at small companies as well as large conglomerates—continually seek benefit packages that fit the corporate pocketbook yet still keep employees happy. The Society for Human Resource Management (SHRM) reports that over 60% of companies have adjusted their benefits downward to fit economic changes.
Nevertheless, as reported by the SHRM, an average full-time employee costs a company the following amounts expressed as a percentage of the employee's salary:
An average of 20% goes toward mandated costs such as social security, unemployment compensation, worker's compensation, and other employer taxes. The worker remains blissfully unaware of the costs of these items, but they exert a solid impact on the company that pays them.
An additional 19% of his salary goes toward benefits that the company pays voluntarily such as health, dental, and life insurance plans, contributions to flexible spending accounts or retirement plans, and similar costs.
An additional 11% must be budgeted to pay for the full-time employee's holidays, vacation, sick time, and other occasions when he does not work but is compensated.
What does that mean in terms of real dollars? For an employee whose gross salary is $25,000 per year, the company pays out an additional $12,775, which means the total cost of the employee is $37,775 per year. The cost varies, of course, depending on the industry and the size of the company. Also, many companies offering less competitive salaries manage to retain employees by offering a benefits package that can't be beat.
It's More than Just a Paycheck!
That's why it's equally important to measure employee satisfaction with benefits. The US government's Office of Personnel Management (OPM) mandates agencies with at least 1,000 employees to survey their workers in order to assess whether leaders are abetting employee performance as well as job satisfaction with opportunities to experience personal and professional growth.
How a company performs its survey, however, depends upon individual corporate culture. A company involved in market research or advertising might approach the task by asking employees to rank the importance of various benefits and then rate how well the company is doing at offering those same benefits. An agency involved in social services or healthcare might include many questions about personal job satisfaction and perception of management.
You must also decide whether or not to offer an option for "neutral" or "don't know." As stated by the OPM, many human resource managers avoid offering neutral options for employees; they prefer to force the employee to choose a rating. Other managers believe that sometimes a statement just does not apply to an employee, and he should be able to choose what is relevant to him.
Free Sample: Employee Benefits Satisfaction Survey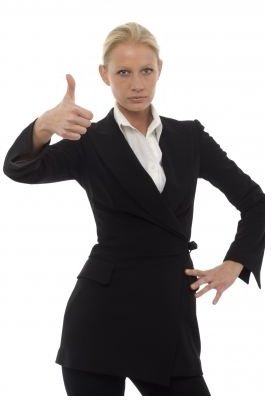 You will find a sample Employee Benefits Satisfaction Survey in our Media Gallery that you can download and use for your company. Once you download this Word document, save it to your computer. You have two options for distributing it: Either print it and pass it out to all employees, or email it to them.
Note that if you choose the email option, you may want to remove the editing restriction. On the first page there is a drop-down window where respondents can choose the appropriate department. If you double-click on it, the list of options will appear and you can insert your company's specific departments. Otherwise the employee can just write in his department. Modify the list of benefits in the first two sections to reflect your company's benefits package.
All responses for this questionnaire allow drop-down choices (including neutral, which you might wish to remove), or the employee can simply write in his rating. Once you've finished editing the survey to your satisfaction, restore the editing restriction.
Give your employees about three weeks to respond before you tabulate the results. Don't forget to share the results with both employees and management. Present them visually, in a graph or chart, to show how well you're doing in various areas, or report on the results at an employee meeting. But do keep in mind that your employees will be extremely interested in the results, and your failure to divulge them can backfire by generating negativity. Your intention to assess your staff's level of contentment indicates that your results will probably be better than you think!
References
Society for Human Resource Management, A Survey Report (2009), at https://www.shrm.org/Research/SurveyFindings/Articles/Documents/09-0295_Employee_Benefits_Survey_Report_spread_FNL.pdf.
Office of Personnel Management, Employee Surveys, at https://www.opm.gov/fedregis/2006/71-082406-49983-a.pdf.
Image Credits: