Top 5 Employee Time and Attendance Software Programs for Businesses of All Sizes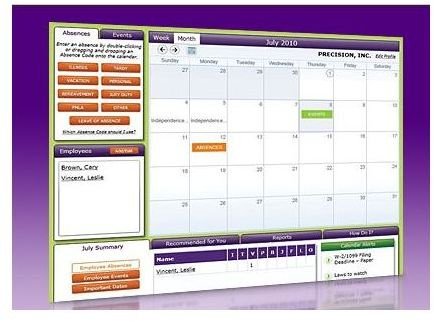 Overview
According to a 2005 report by the CCH Technical Answer Group, unplanned employee absences cost businesses an average of $660 per employee. Along with the financial losses are other types of costs, such as stress due to additional work taken on by other staff members. One way to control employee absenteeism and tardiness is by establishing time and attendance policies and tracking methods. Following is a list of five employee time and attendance software applications from which your business may benefit.
Employee Attendance Tracking
If you have a small business, you may appreciate the features offered by Employee Attendance Tracking. This online employee time and attendance software is free for up to 20 employees. You can add employees quickly, then simply drag and drop absences or other events onto the calendar. The main calendar displays a summary of events, while individual calendars make it easy for you to view a specific employee's history. You will also get recommended information based on your status and the ability to run reports for absences and vacation scheduling.
iEmployee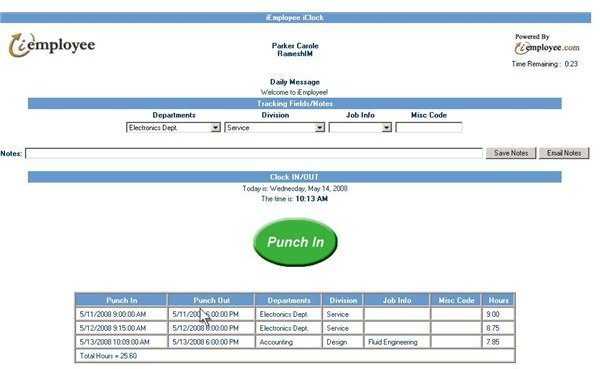 iEmployee provides employee time and attendance software for businesses with 50 to 5,000 employees. iEmployee's time and attendance solutions allow staff members to punch in and out with a simple mouse click. The software is fully integrated with over 50 prominent payroll platforms, as well. You can use it to track hours against projects, manage PTO and run a multitude of reports. Employees can submit requests for time off online, which you can easily view and manage. The software also calculates overtime based on our company's policies.
Time Clock Plus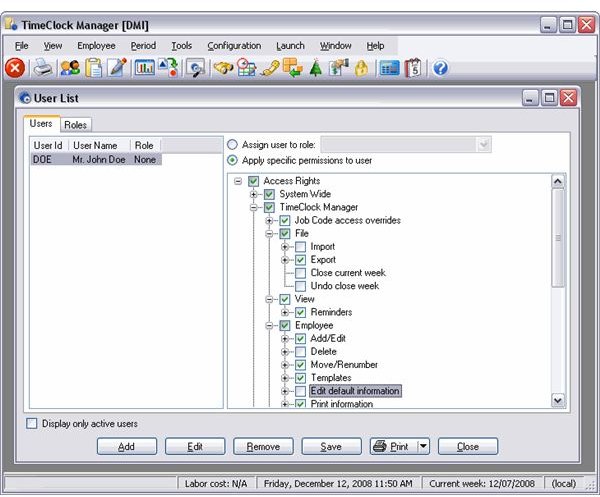 Time Clock Plus offers a variety of employee time and attendance software options. The web-based edition can be used to track employee time and absenteeism across the internet, intranet or extranet. The "Hybrid Edition 3.0" is deployed on your in-house server and can then be accessed using a web address. The "Professional" edition is a Windows-based application that captures data in real time, and the "Small Business" edition can be accessed via an office LAN or organizational wide-area network (WAN).
Time Trex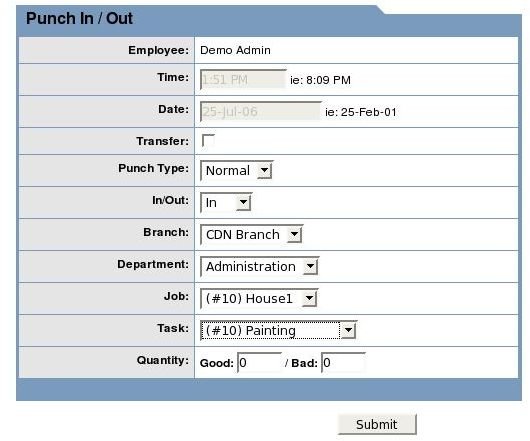 Included as part of a comprehensive collection of time and attendance solutions for businesses, Time Trex offers multiple methods with which you can track employees' time such as browser-based time clocks, standalone time clocks, fingerprint readers and more. The time and attendance software can be used to create and monitor reports remotely at any time. Employees can see their accrual balances, so that they are keenly aware of sick days or banked time used and remaining.
Workforce Timekeeper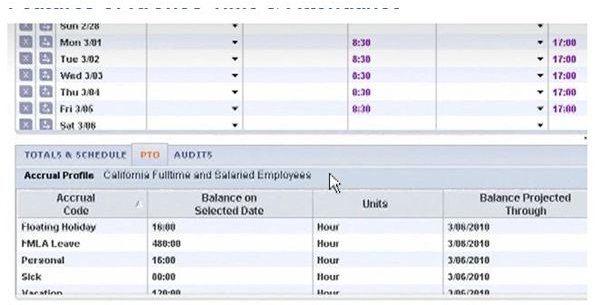 Kronos Global Workforce Management Solutions offers an employee time and attendance solution called Workforce Timekeeper. The software is simple to use and features email alerts to notify you of issues such as an employee who did not punch it at the designated time. Other features include powerful on-demand reporting capabilities and a variety of deployment options.
Before you establish or upgrade software to track employee time and attendance, consider your needs and your budget. Think about whether you have plans to expand in the near future. Compare the deployment options against your current system. All of these factors will help you select the best solution for your business.