2 Free Samples of Job Offer Letters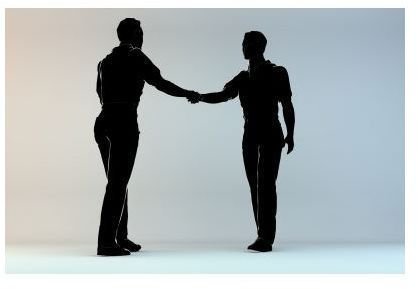 Purpose of Job Offer Letters
Depending on the type of business you own, your HR manager should be able to create an effective job offer letter. Offer letters for entry-level personnel do not need to be as extensive as those you may want to use for a manager or top executive.
Letters to offer employment should be brief but clearly state the position offered, any pre-qualifiers, work schedule, work location, start date, salary offered, and basic duties. Every job offer correspondence, including the free sample job offer letters we'll discuss below, should include disclaimers and ensure you're not offering a contract for employment.
Employment contracts basically throw out the "at will" clause because a contract usually states a specific period of time the employee will be under contract. Employment contracts are hard to break, especially if you are unhappy with the new employee, and often a court of law will rule that you must abide by the contract; these types of job offer letters should be avoided.
The Simple Offer Letter
A simple offer need not be extensive but still get your point across. You can find a free sample job offer letter for entry-level positions in our Media Gallery.
In the simple letter, you should acknowledge the interview date and immediately thereafter state that you are happy to inform the prospective employee that he has been chosen for the position.
Include the start date and salary offered and make sure you convey whether the employee will be exempt or non-exempt. The article Distinguishing Between Exempt vs. Non-Exempt Employment Classifications offers a flowchart that can help you determine an employee's status under the Fair Labor Standards Act (FLSA).
Include the department or address, if you have more than one location, where they will be working and ask if they can stop by your HR department on a specified day to complete needed pre-employment paperwork and any screening such as drug testing. Explain during that appointment they will be informed on company benefits, plus personal, sick, and vacation policies.
You should also ask the prospective employee to call either the HR department (give a contact name) or you, the business owner, to accept the job offer. Make sure to include an "at will" statement in the letter.
End the letter by a statement saying you look forward to having them join the team.
The Complex Offer Letter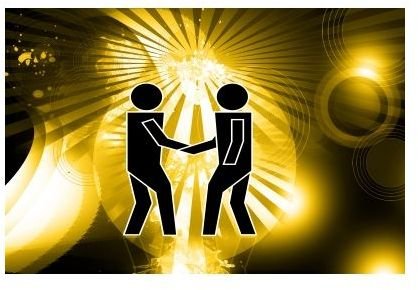 Even offers of employment letters that are more complex should not include a contract. Again, in our Media Gallery you'll find a free sample of job offer letter that is more complex and includes information not found in the simple offer letter.
In a more complex job offer letter, you will start it much the same as the simple letter in which you immediately tell the candidate he has been chosen for the job after his recent interview.
Salary structures should also be included and, in this case, usually the prospective employee falls into an exempt classification status.
Next, your letter should state department or location of employment, a more detailed list of responsibilities, and supervisory expectations.
Because executive-level employees may be comparing which job to accept, you should include in detail all the benefits you plan on offering including any signing bonus or bonus structure.
It's best to ask the person to make an appointment with your HR manager (give a contact name) to formally accept the job offer but do offer a time limit as some job offer letters are ignored.
Make sure you also include an "at will" clause in this type of letter as well and tell the recipient you look forward to having the employee come aboard.
Extra Tips
You may find some free samples of job offer letters that suggest you include job descriptions, pre-employment paperwork, and how much notice the prospective employee will need to give if he decides to leave the company.
Often, offering too much information in a job offer letter may sound or read like an employment contract, so keep to the point, be pleasant, and stay brief for the best results. Finally, in these days of technology, it's perfectly acceptable to email and snail mail the offer of employment.
Image Credits: