The Effects of Bad Management vs Employee Turnover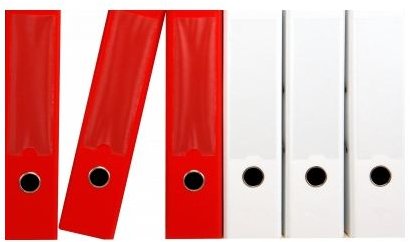 Bad Management vs Employee Turnover
Bad management is unfortunately a common thing among many organizations. And it is no coincidence that high employee turnover is also common. Employee turnover affects today's organizations both in terms of financial costs and decrease in productivity.
Although hard to pin down, the link between the various forms of bad management vs employee turnover is a very strong one. The following are some of the most widespread negative effects bad management has, which in term affect employee turnover, giving employees a good reason to quit their jobs:
1. Decrease in motivation. Under conditions of bad management, it is common for employees to be given tasks and responsibilities which do not match their motivations. Their jobs simply do not fit their personalities. As a result, they are not able to enjoy their day to day activity and so their motivation visibly drops, especially in long periods of time.
2. Decrease in performance. Bad management means among other things bad organization, bad communication and an ineffective work flow within the team. In such a context, employees do not perform at the top of their potential and they know it. Although they may be very competent, this competence is not reflected in a similar level of performance.
3. Lack of hope. An employee may feel compelled to stay in a job he doesn't like or he's not performing well in, if he has reasons to hope that things will change in the near future. The problem with bad managers is that they are often blind to the reality and to the struggles of employees, so there is little reason for employees to believe things will improve any time soon.
4. High levels of stress. A work environment under the management of an unskilled manager is filled with a lot of pressure. The bad management can manifest itself in confusing orders, employee overwork, toxic criticism or aggressive communication – all of which create high levels of stress within the team and motivate the employees to abandon it.
5. Bad relationships. Since management has a lot to do with having good people skills, a bad manager is essentially a manager that's hard to relate and communicate with. This is why under conditions of bad management, employees often complain about the quality of their relationship with their direct manager. This problem is one of the biggest incentives for an employee to look for another job.
6. Lack of trust. Bad management often creates a context of distrust. There is a significant gap between what the employees are promised or told and what really happens inside the team, between the management's words and the actual facts. This quickly makes them lose trust in the manager and the organization as a whole, so they are much more tempted to leave their jobs.
The good news is that by understanding bad management vs employee turnover and the important negative consequences it has, the key decision makers in organizations can do something about it. By selecting the best people for key management roles, rewarding good management and constantly training its managers, an organization can create a good work environment and ensure a low employee turnover.
Image credit: Suat Eman / FreeDigitalPhotos.net